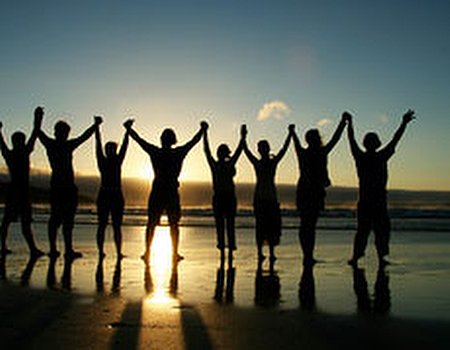 As you might have heard (we mention it every now and again....) we at Wahanda are extremely proud of our amazing MobDeals. These beautiful bargains are unique deals with enormous savings that we run for between one and seven days. You can save up to 90% off everything from waxing to spa days, to Botox to haircuts. In fact, these MobDeals are so super that we simply cannot repeat them – once they're gone, they're gone.
This poses a conundrum for you lovely Wahanda-addicts: How on earth do you make sure that you don't miss out on all these fleetingly fantastic offers – and how do you make the most of them? Out of the goodness of our hearts we've devised a series of cunning ways for you to keep bang up to date - so you'll never miss that exclusive treatment again…
1. A happy reminder
For a start, any MobDealer should know to simply sign up for our daily emails. That way, you can't possibly overlook a bargain and you'll wake up to Wahanda's latest deal every day that a new one goes live – it might even work better than your alarm clock. To say thank you for joining our community we'll even throw in a £5 voucher to use on your first purchase. Use one of these against a MobDeal and who knows how much you could save?
2. A safe place
Worried about trawling through your inbox for that coupon or missing that crucial update in a sea of junk mail? We know you're all busy and so we're constantly looking to save you time and energy (after all, relaxation is our business). That's why you should register on the site using the same email you use when purchasing your MobDeals. Each time you login, you'll be able to see all your purchases in one clear, easy to access location so there's no need to search your inbox for that all important pamper voucher…
3. Discounts on top of discounts
Impressed by your free £5 voucher? At Wahanda we believe in the more the merrier. We want to share the wellness word with the whole online world. This is pretty ambitious, but we're so sure you lovely people will want to tell all your friends about our fantastic deals that we'll give you £5 for every person you invite who buys something. They will also get £5 to spend on the site when they register, so everyone's a winner.
4. Sharing is caring
If you're one of those hard-working, talented bloggers we're always hearing so much about you can simply add our widget to your blog to help get the word out there. This will let your readers know about our MobDeals without you having to even click the mouse – it's all automatically updated. To say thank you for sharing the love, we'll give you 50% of our commission on any sales that come from your blog. For more info, contact partners@wahanda.com.
5. Be sociable
As if all this wasn't enough for you, you can see exclusive offers found nowhere else if you follow us on Twitter or join us on Facebook. We might do a giveaway, look for bloggers to partner with or simply offer an exclusive discount. You'll also know when we're close to selling out one of our deals and can ask us questions if you're unsure – we're happy to help.
Phew....after all that wheeling and dealing we definitely need a relaxing treat.....MobDeal, anyone?