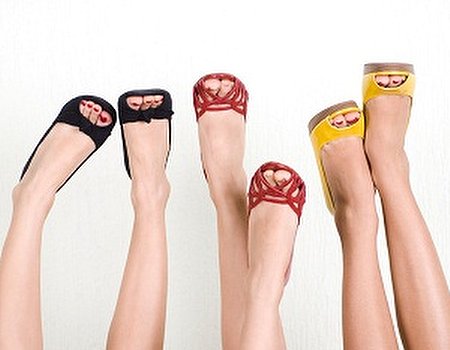 Accidents will happen and we've all woken up on a sunny day and realised with horror that we're far from skirt-ready. Speedy shaving can cause painful nicks, leading to a choice between slow-healing cuts and ugly, old fashioned plasters. Step forward Elastoplast's new innovation, the 'Invisible Protection' plaster.
'Transparent' plasters have been around for a while, but previous models always looked somewhat like a Blue Peter DIY (involving lots of sticky backed plastic). Invisible Protection plasters are different. For a start the sticky 'body' of the plaster is 100% transparent and slightly mattified, giving a more natural look on the skin. The 'wound pad' - the gauze section you place over the cut to protect it- is also completely clear and looks invisible upon application. The whole plaster was created using hydracelluloid technology, aka 'wet healing', meaning that the cut itself will heal faster too. The plasters are waterproof, breathable and adhere strongly to the skin. Now that's some fantastic plastic.
To celebrate the launch of these amazing little skin savers, the lovely people at Elastoplast have created 'SOS Beauty Clips' from talented beauty blogger Becky Vallis. The videos focus on quick-fix beauty tricks to get you looking great when time is short and help you avoid beauty disasters like orange tan-hands, frizzy hair and shaving rash.
Visit the 'Elastoplast Invisible Protection' website for more information next time you get into a sticky beauty situation. They might just be able to help…