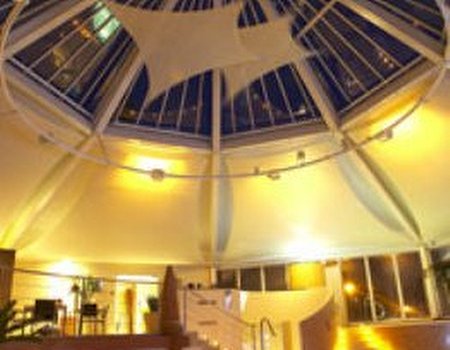 The luxurious Vineyard Hotel in Berkshire is a wonderful place to spend a weekend close to London and great for a man who likes to be pampered. Having checked into my room, it was time to hit the spa where I was booked in for three treatments.
After a warm welcome, I was taken through to my first two treatments – a back, neck and shoulder massage and a manicure. Feeling fully pampered it was a bit disappointing to have to walk through the main hotel to get back to the main spa area, but it was worth the trek as I was rewarded with coffee and pastries in the lounge.
A swim and dip in the hot tub followed and then, after a very pleasant lunch, it was time for my afternoon treatments. This time I was having one of the spa's signature treatments, the Vineyard Hot Stone Ritual. Having not experienced this type of treatment before, I was pleasantly surprised and found it very effective in loosening my tired muscles. To finish off the day, I took advantage of the afternoon sun and enjoyed a couple of glasses of wine in the manicured gardens.
The whole experience was very relaxing, the staff were all friendly and professional. My only gripe would be the separation between the main spa area and the treatment rooms – walking through the hotel in just a robe felt a bit odd.
On the menu: A wide selection including facials, massage, hot stones, hands and feet, men's-only options, mother-to-be therapy, make-up lessons and waxing.
Signature treatment: Vineyard Hot Stone Ritual, Balinese Journey.
Cost: Two-night Spa Experience package includes two nights dinner, bed and breakfast, and a choice of any 55-minute treatment and any 25-minute treatment per person, from £378 per room, per night.
Verdict: 7/10