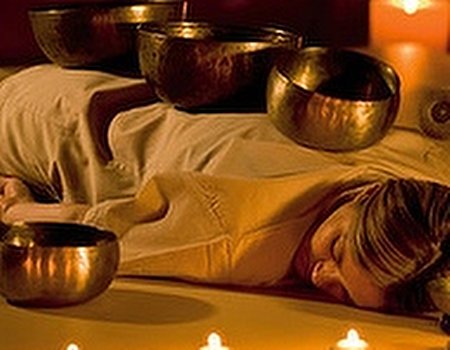 Hotel Les Ottomans, Istanbul by Nicola Brookes
From the minute the grand doors to Hotel Les Ottomans opened, I knew it was going to be an amazing experience. And with celebrities such as Kate Moss and Paris Hilton choosing to stay here, I couldn't go far wrong.
This beautifully designed hotel in traditional Turkish style was opulent without being too over the top complete with mosaic mirrors, rich fabrics, intricate woodwork and a splash of gold here and there. My bedroom was one of the most impressive rooms I've stayed in; I felt like a princess with the vast bed and luxurious fixtures and fittings making it difficult for me to leave the room and explore the rest of the hotel.
But I'm glad I did as the hotel's Caudalie Vinotherapie spa was equally impressive and had everything you could need for a great spa experience and more. I was booked in for a traditional hammam — well I was in Turkey so it made sense to try it out. Once in the room, I was asked to lie down on a warm marble table and watched as my masseuse dipped a muslin into soapy water before massaging and scrubbing me with the cloth. I was then rinsed down with warm water and my face and hair were also washed — it felt strange but in a pleasant way and I found it very relaxing. My therapist then dried me off with a soft towel, leaving my skin feeling silky soft and smooth to the touch. An afternoon well spent.
For the rest of the day, I used the spa's other facilities: pilates and fitness studio, steam room, sauna and the wonderful relaxation room. When my time at this fantastic retreat came to an end, I vowed to return some day — and I don't usually break my promises.
On the menu: A range of vinotherapy treatments from Caudalie as well as traditional massages and body treatments from around the world, including Turkish massage therapies.
Signature treatment: The Les Ottomans' Essential Retreat is a two-hour pampering treatment, including a holistic massage, hot and cold stone face massage and use of a Jacuzzi.
Cost: Suites cost from €800 euros (£706) + vat per night and includes breakfast in room or restaurant, free use of Caudalie Vinotherapie Spa Centre (indoor pool, relaxation room, sauna, salt inhalation locanium, hammam, fitness centre) and complimentary traditional swedish massage per guest per stay. Price is valid until 30 September.
Verdict: 10/10
Arriving at Ananda in the Himalayas after a hectic tour of India is one of the best ways of appreciating its understated luxury and royal history. Nestled high in the foothills above the sleepy town of Rishikesh, this destination spa houses 75 deluxe rooms and suites and three private villas.
Spa packages include the usual diet and detoxification, relaxation and weight and stress management, but both the spa (and cuisine) are built predominantly on Ayurveda and yoga philosophies. meditation classes, guest experts and one-to-one yoga sessions are readily available and everything is tailored to the individual.
I opted for the latest edition to the 79-long treatment menu, the Tibetan Massage, which includes a light lymphatic drainage and acupressure massage that's gentle enough to enable you to drift off as you breath in the heady scent of the Ayurvedic oils. This was followed by a series of warm Himalayan salt pods and hot stones pressed over my limbs and joints to stimulate and wake up the body's energy points. While this is a mildly invigorating treatment, it's the ideal way to revive and recover the body.
There are daily consultations between spa manager, head chef and the two Ayurveda doctors to ensure your goals are being met, highlighting the spa's impressive attention to personal needs. It's no surprise, then, that 20% of customers are long-term, repeat visitors.
On the menu: Ayurvedic healing, yoga and western spa treatments.
Signature treatment: Specialists can create an Ayurveda package for beauty or health.
Cost: Wellbeing Escapes offers a seven-night package from £1,880 per person based on two people sharing with Ananda spa cuisine on a full-board basis. Flights and transfers are included. This spa programme takes in six treatments, three yoga classes and three meditation classes.
Verdict: 9/10
The newly opened Ayurvedic Village at the Poovar Island Resort is a centre dedicated to Ayurveda treatments and rejuvenation. Located on an unspoilt island and accessible only by boat, the facility comprises 10 beautifully designed cottages, each with a contemporary feel and a traditional open-air bathroom, and four Ayurvedic floating cottages.
Nestled within a large area of coconut groves, the Ayurvedic Village has its own restaurant serving only Ayurvedic food, recommended by specialist on-site doctors; a private pool area and a centre for treatments. I had the same well-trained therapist throughout my stay, which made me feel more comfortable, as all treatments require guests to be naked.
Poovar Island Resort is ideal for single travellers like myself as organised activities, such as beach volleyball, boat excursions, bird watching, crab hunting and sightseeing tours, allow you to get to know others guests well. The resort also has a regular restaurant serving non-vegetarian dishes and alcohol, ideal for guests who don't want to follow a strict Ayurvedic programme but just enjoy the sun in peace and quiet.
On the menu: Rejuvenation therapy, body purification, body immunisation therapy, stress management therapy, weight loss and degenerative joint problems, different oil massages, a steam bath, yoga and meditation.
Signature treatment: The Body Purification programme rids the body of toxins.
Cost: From €150(£131) for a single-room Ayurveda cottage per night.
Verdict: 8/10
With a private pool, al fresco dining area, sun beds, beach access and expansive bedroom, we could have spent the whole week lazing around our amazing villa, especially with a butler on hand.
But an appointment at Constance Lemuria's spa beckoned. I could have opted for a treatment in the villa or on the beach, but the spa experience is another treat in itself. The self-contained spa offers a haven of peace. Lemuria boasts the only championship golf course in the Seychelles, so the spa's also a fantastic facility for any golf widows and non-golfers.
Wooden walkways, surrounded by lush plants, lead to airy treatment rooms. I opted for an energising aromatherapy massage using Indian Ocean oils. The therapist took time in assessing my likes and dislikes regarding music, lighting and massage pressure and the result was a wonderfully unhurried treatment.
Afterwards I was served refreshing iced tea and a fruit kebab in the outdoor relaxation area. The total tranquillity of Constance Lemuria is reflected by the fact turtles lay their eggs on the beach under the watchful eye of a turtle manager.
On the menu: Facials, massages, manicures, pedicures, waxing, eye care, reflexology, shiatsu, hair salon, make-up studio and Shiseido's Qi therapies plus treatments for golfers and honeymooners.
Signature treatment: The Creole Seychelles Exotic Dream, combining a coconut and passion fruit seed exfoliation, papaya wrap and cocoa body cream moisturiser, from £150.
Cost: From £293 per person, per night in a Junior Suite including breakfast.
Verdict: 10/10
As I was ushered down the staircase into the softly lit spa, with its mood-relaxing music, I felt the day's stresses fade away — this was the perfect place to be pampered.
Once undressed and robed, I slumped into an armchair in the relaxation room to await my treatment — a new therapy by spa brand Yon-Ka, the Massage Oil Candle Treatmen. This involves a therapist burning a candle and trickling it over your body before massaging it into the skin.
Sounds painful? That's what I initially thought but this is no ordinary candle — it doesn't contain any wax meaning it soaks into your skin rather than hardening. The formula of 100% natural essential oils and plant butters help to soften and nourish your skin — don't worry if you've got sensitive skin, the andiroba seed oil is an anti-irritant. Needless to say I was more than a little curious to try out the treatment.
As the therapist got to work, I was surprised how good it felt: I could feel tense muscles starting to relax and my mind drifting. And most importantly the oil never felt too hot on my skin, just pleasant and soothing.
The 60 minutes were over far too quickly but I've now got my own Massage Oil Candle so I can repeat the treatment at home with my partner. Everyone always says how wonderful it would be if you could package a spa therapy and take it home with you well, Yon-Ka has cracked it.
On the menu: Yon-Ka therapies such as the Yon-ka Haute Couture Customised Facial and the Yon-Ka Mum-to-be Treatment. The Yon-Ka Massage Oil Candle is a limited edition treatment so visit [1] or call T:020 7518 8370 begin_of_the_skype_highlighting              020 7518 8370      end_of_the_skype_highlighting begin_of_the_skype_highlighting              020 7518 8370      end_of_the_skype_highlighting begin_of_the_skype_highlighting              020 7518 8370      end_of_the_skype_highlighting
Signature treatment: Yon-Ka's Deep Cleansing Le Grand Classique, a deep pore cleaning, restoring and relaxing facials.
Cost: Yon-Ka's Massage Oil Candle Treatment costs from £70. Buy the Massage Oil Candle to take home from £48.80.
Verdict: 8/10
For a brand as unflinchingly decadent as the Shangri-La, my expectations for Chi, The Spa, were close to astronomical. Finding the spa wasn't easy on such a labyrinth resort but once inside, I knew some unadulterated indulgence was on the cards.
All signature treatments are based on Chi's theory of the five elements in which metal, water, food, fire and earth are balanced with yin and yang energy within the body. After some unhurried relaxation in the preparation room, complete with sauna, steam room, Jacuzzi, rainforest shower and Turkish massage, my masseur helped explain the concept of Chi while washing my feet in rose-petal water.
Several glasses of hot date tea later, I opted for the Chi Vitality Facial, using aromatic herbs and oils to rehydrate the skin and awaken the mind's energy channels. The treatment started with a tinkling of cymbals followed by a series of facial creams and potions comprising mask, toner, moisturiser and a scrub, complemented by knot-busting shoulder and neck massages. An hour and half later the theatrical cymbals symbolised the end of my treatment. For someone usually favouring deep-tissue treatments, I can say, from now on it'll be Chi for me.
On the menu: A range of treatments and 'journeys' designed according to your personal element sign. There are also a selection of more traditional massages, facials, men's treatments and beauty treats.
Signature treatment: Chi Balance – a blend of Asian techniques personalised to suit your current yin/yang status including acupressure, massage and oriental element oils.
Cost: £207 per room per night during the summer.
Verdict: 8/10
Set in the pretty Cotswold countryside, Calcot Manor is a cosy retreat with stylish rooms, great food and friendly staff. But it's the hotel's spa that's the real gem. Situated in a separate building ensuring peace and tranquillity, an indoor pool, sauna, steam room, exercise studio and seven treatment rooms await guests.
The spa menu uses Aromatherapy Associates products and includes a range of massages, wraps, scrubs, manicures and pedicures. I opted for the Citrus Detox Reviver, an [[treatment/aromatherapy-massage/| aromatherapy massage], followed by a manicure; I was impressed with the professional touch of the therapists and the knowledge they had of the products. My husband was equally pleased to discover his deep tissue massage lived up to its name with all the knots in his back pummelled and kneaded away.
The piece de resistance, however, was the outdoor hot tub in front of a roaring fire. We dashed through the pouring rain, de-robed and jumped into the welcoming hot water. A member of the spa's staff then braved the rain to bring us both a glass of champagne.
I emerged from the spa feeling on top of the world and thoroughly pampered. And to top it off, we had a delicious dinner in the hotel's restaurant before walking the short distance to our bedroom for a peaceful night's sleep.
On the menu: Facials, massages,non-surgical facelifts, beauty and hair treatments.
Signature treatment: The 85-minute Aromatherapy Associates Enrich treatment.
Cost: A one-night stay costs from £313 for a standard double room with breakfast and dinner. Also includes £60 worth of vouchers to spend on spa treatments per room. Valid from Sunday-Thursday.
Verdict: 9/10
Nothing epitomises the east meets west vibe of Istanbul better than the luxurious Ritz-Carlton Hotel. Paying homage to Turkey's rich historical traditions, it still manages to offer all the creature comforts you'd expect from a five-star hotel. It's also in the perfect position from which to explore the hustle and bustle of the city ­— if you can tear yourself away from your room or the spa that is.
The hotel's Laveda Spa is the perfect antidote to a day's sightseeing. It's a traditional Turkish-inspired spa complete with a hamman, sauna and steam area that uses delicious Aromatherapy Associates products. In the summer months, the spa opens out on to the terraces overlooking the Bosphorus river — a stunning setting in which to relax. The open-air spa features two treatment rooms and offers a full wellness programme, a wide variety of massage therapies, facials and body treatments.
I opted for a Turkish massage — an invigorating and stimulating treatment incorporating ancient therapeutic techniques to energize soft tissue muscles. The gentle touch of the therapist and the exotic essential oils made me feel instantly relaxed and uplifted.
I also took time out to enjoy the spa's facilities, sip fabulous herbal teas and let myself be pampered to the max.
On the menu: A wide variety of massage therapies, facials, body treatments and alternative holistic therapies.
Signature treatment: Laveda Body Therapy including full body massage, conditioning scalp mud massage and facial.
Cost: Spa package available until 31 August from €550 (£493) per night including Laveda Special Body Massage for two.
Verdict: 9/10
As this was my first stay at The Royal Crescent Hotel in Bath, an urban spa hotel part of the Von Essen collection, I was unsure of what to expect. But as we arrived at the crescent buildings overlooking Bath town below I knew instantly we were in for an amazing time.
With our bags whisked away by the concierge, we were left to take in the grandeur of the property .We were then shown to our suite, a lavish, manor-style room, featuring a huge king size bed and a private terrace.
After settling in, it was time to head to the Bath House Spa, a modest outbuilding behind the main hotel, but inside a haven of tranquillity with a gym, steam room, sauna, plunge pools, treatment rooms and a heated relaxation pool to test out. After indulging in the facilities it was time for our spa treatments: I had the Bath House treatment, while my boyfriend opted for a more modest neck, back and shoulder massage. Both expertly executed and thoroughly relaxing.
After a leisurely afternoon in the spa we ate a fabulous dinner in the Dower House restaurant, which serves up innovative and contemporary British cuisine, such as pigeon tart and venison. A meal I won't forget in a hurry.
On our next visit to Bath, we're determined to explore the city, but it's just so hard when you're staying somewhere as lavish as The Royal Crescent.
On the menu: A range of traditional and holistic therapies using bespoke products.
Signature treatment: The Bath House Treatment combining bathing, cleansing, body exfoliation and a full body massage using Bath House oils.
Cost: Rooms start from £195, while suites cost from £440.
Verdict: 10/10