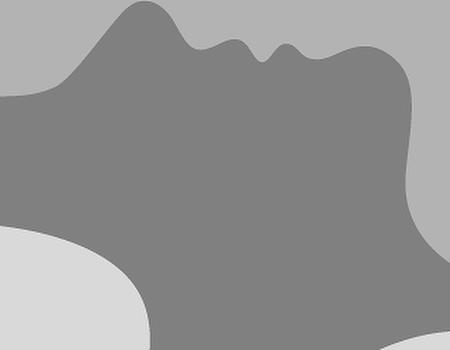 Northern Thailand: Chiang Mai & Chiang Rai
Main attraction: Visitors shouldn't leave Thailand without making the journey up north to the city of Chiang Mai. Rich in history and heritage, Chiang Mai is still surrounded by a moat and has temples that are centuries-old. Spend time exploring the old town with its strong influence of indigenous cultures still visible today, with diverse dialects, cuisines, architecture and festivals all on show. There are also opportunities to take home many local handicrafts; visit the night bazaar for silk, silver and wood, as well as clothing and jewellery.
One of the biggest appeals of the city is that it's the springboard to trekking tours in the vast surrounding province. Many local operators organise two to seven-night treks taking you through mountains and forests, with overnight stays in hilltribe settlements along the way. Further north is Chiang Rai province, a popular escape for tourists wanting to get off-the-beaten track and explore the real Thailand.
After dark: People are primarily attracted to Chiang Mai for its outdoor activities and shopping, but it still offers a variety of evening entertainment, with plenty of restaurants, bars and clubs to enjoy. The city of Chiang Rai is smaller than Chiang Mai and doesn't offer as much evening entertainment, but those looking for a drink or two should head to the Clock Tower along Punyodyana Road where they'll find a few night clubs. Other evening activities in Chiang Rai include the night market.
Relax: The Shangri-La Hotel, Chiang Mai offers plenty of opportunities to relax and rejuvenate with an outdoor pool, tennis courts and fitness centre. But to really pamper yourself, CHI, The Spa at Shangri-La, is the ideal place to unwind, with its extensive menu of treatments based on traditional Asian healing principles. One of the three signature treatments is the Wild Flower Body Flow Treatment using the Saraphi Tree's sweet smelling blossoms to sooth and calm. Thai culture believes that a household with a Saraphi tree will be blessed with longevity. The blossoms are mixed with an aromatic blend of organic Chiang Mai herbs to gently exfoliate dry skin, smooth skin irritations and dark spots, while a moisturising massage leaves the skin velvety soft and glowing. Priced from £64.
T: +66 53 253 888 begin_of_the_skype_highlighting              +66 53 253 888      end_of_the_skype_highlighting. www.shangri-la.com
Alternative: Anantara Golden Triangle Resort & Spa, Chiang Rai is set in the middle of lush countryside with views of the Mekong River — which runs through Thailand and its neighbouring countries. The Anantara is a complete haven for relaxation and you can enjoy being pampered in five luxurious teakwood rooms, complete with private en-suite showers and steam rooms. Signature treatments include the aromatherapy massage and blended fruit scrub. T: +66 53 784 084. http://goldentriangle.anantara.com
Undiscovered Thailand: Koh Lanta & Khao Lak
Main attraction: Visitors wanting to escape the busy cities and islands should spend time on the peaceful island of Koh Lanta. Located in the Andaman Sea, the island has managed to escape mass tourism — so far — in a way other Thai islands haven't. Rent a motorbike and you'll find yourself riding down stretches of deserted road with no hotels in sight and a few locals the only sign of life. Solitude and serenity is the key to Koh Lanta's appeal and you'll be able to sunbathe in bays with not another sole in sight. And for those looking for a bit more action, most hotels and resorts can help you book one of the many activities offered on the island: guided walks into a waterfall, elephant trekking and visiting nearby islands to name but a few.
The town of Khao Lak, located on the west coast of southern Thailand and badly hit during the tsunami, is another peaceful retreat — although it has attracted more tourists in recent years. From the town you can walk down sandy beach trails leading you to deserted beaches or explore Khao Lak/Lam Ru National Park with its sea cliffs, hills, beaches, estuaries, valleys and mangrove. You might even get the chance to spot wildlife.
After dark: The Muslim community living on Koh Lanta means the nightlife is a lot more reserved than other areas of Thailand. There are a couple of clubs in the town, but the main appeal here lies in the bars and restaurants nestled along the beaches. Some are quieter than others and perfect for couples looking for a drink or meal, whereas others along Klong Khong Beach, for example, are a lot livelier with karaoke, Thai fire shows and loud music. Exquisite meals are served at properties including SriLanta and Pimalai. Khao Lak's nightlife is very relaxed but thre are plenty of friendly bars and restaurants to while away the evenings.
Relax: Tucked away at the end of a bay and set back within the rainforest, Pimalai Resort & Spa, Koh Lanta offers guests complete relaxation and solitude. The Pimalai Spa features seven treatment huts, which are named after local flowers, used mainly for therapies such as aromatherapy massages, body wraps and scrubs, while therapists practice traditional Thai massage in the open-air pavilion. The signature massage is the Royal Siam using traditional Thai Massage to align and balance the energies of the body, leaving guests feeling spiritually and physically refreshed, strengthened and rejuventated. Priced from £36. T: +66 75 607 999. www.pimalai.com
Alternative: The Sarojin in Khao Lak is home to 56 guest residences spread over 10 acres of ground, complete with private beach. The property's spa, Pathways — hidden from view by mangroves — is accessed by a meandering boardwalk, which leads you into a rustic, yet comfortable setting. Treatments blend ancient therapies and massage techniques to help relax and awaken both the mind and body. T: +66 76 427 9004. www.sarojin.com
Celeb Spots
Chiva-Som International Health Resort, Hua Hin: Well-renowned for attracting the A-list types, the resort is big on healthy eating, having won many international awards for its spa cuisine. In the treatment room, signature therapies include the Chiva-Som Signature Deep Hand Massage, designed to release tension in the hands and arms. Other treatments include facials, hydrotherapy and even physiotherapy. T: +66 2 71 169 0012. www.chivasom.com
Sri panwa, Phuket: Popular with celebs, such as Gordan Ramsey, Sri panwa is a luxury haven on the island of Phuket. The Sai spa offers treatments including Indian Head Massage and Traditional Thai massage, as well as sports massages, refreshing herbal exfoliations and soothing body wraps. Therapies can either be enjoyed in the spa's treatment rooms or in the privacy of your own villa. A new spa facility will launch in September. T: +66 76 371 000. www.sripanwa.com
Thai Treatments
Don't leave Thailand without sampling a traditional Thai massage, whether it's in one of the many shops lining Bangkok's chaotic pavements, a luxury hotel spa or on the beach while you gaze contently out to sea. It might seem a forceful and aggressive if you've never tried it before, but if done correctly — despite being a little painful — it will help to soothe aches and pains, relieve tension and loosen joints through yoga-like stretching and pressure-point massage. In the shops and hotels, you'll often be given loose clothing to wear during the treatments, including Thai fisherman trousers. Another popular treatment is aromatherapy massage, which involves fragrant essential oils being rubbed into the skin.