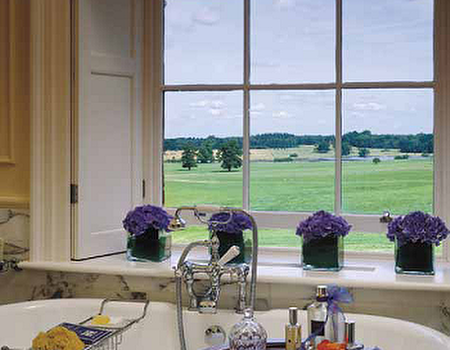 There's nothing like an imposing Georgian manor in the middle of a park, complete with winding canals, sweeping driveways and an abundance of marble and chandeliers, to make you forget that London is only two hours away.
A therapist talked to me at length prior to each of my four treatments, offering me a range of oils to smell and choose from.
First up: a lavender, rosemary and mint back treatment comprising an exfoliating scrub followed by a mud mask lathered and left to set. While the warm mixture hardened, the soles of my feet were stimulated with hot stones.
This blissful treatment was followed by a hot-stone massage, manicure and SuperActive Facial. The lymphatic drainage massage, using oils to increase circulation and rose quartz stones to even skin tone, left my skin looking radiant.
In the know...
On the menu: Manicures, facials, massages and exfoliating treatments.
Signature treatment: Lavender, rosemary and mint back treatment.
Cost: From £65 for 45 minutes.
Verdict: 9/10
Contact: www.fourseasons.com