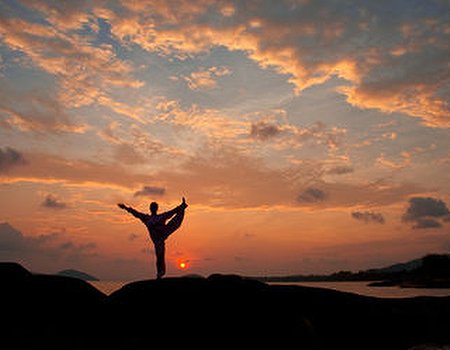 Thailand
From the bustling metropolis of Bangkok to tranquil white beaches, Thailand offers amazing variety. Experience the devout Buddhist culture, friendly locals, fragrant but spicy cuisine and a geography that incorporates coast, dense jungle and cool mountains.
Despite its popularity with tourists in recent decades, Thailand retains a carefree and unspoilt vibe that belies its place as the most visited destination in south-east asia. It's also remarkably good value-for-money, without sacrificing access to modern amenities.
Thais deservedly revere the word 'sanuk', meaning to derive pleasure from something, as a cornerstone of their culture.
The place to be: Ko Samui
Often listed among the world's most beautiful islands, Ko Samui, located in the Surat Thani province, is an oasis of natural beauty, turquoise lagoons and picturesque waterfalls. Though one side of the island is now developed, with a vibrant nightlife, Ko Samui retains many untouched beaches and hidden jungle hideaways. parts of Ko Samui are still a hippy island paradise, while others have moved seriously upmarket, offering a wide range of luxurious resorts catering to the international jetset.
Climate wise, the best time to visit is between February and June, although excellent deals can be found off-season.
The Kamalaya Hotel
Meaning 'lotus realm', Kamalaya is relatively new to Ko Samui. Built around a cave in which Buddhist monks used to meditate, its architecture blends perfectly with the surroundings. With 10 stylish suites and 24 beautiful villas, Kamalaya combines natural chic with an emphasis on healing and rejuvenation. Staff are restrained but attentive, the gardens exquisite and the food among the best on the island.
The spa: Enjoy the panoramic sea views from the hillside spa with an open-air treatment.
The product: Guests can partake in one of 10 core wellness packages or opt for a customised programme.
The treatment: Tui Na is a hands-on body treatment that uses Chinese Taoist and martial art principles to open the body's defensive chi and get energy moving.
The best bit: Some of Kamalaya's visiting 'healers in residence' are world renowned.
The price tag: A seven-day Asian Bliss package, including accommodation, food, and airport transfers, starts at £1,844.
Alternatives
Chiva-Som has rightly been considered one of Thailand's best spas for more than a decade. On a noisy street in Hua Hin, this tiny resort lures the likes of Kate Moss, who come perhaps less for its location than its impeccable service and dedicated staff, many of whom have been here since it opened
The Six Senses Destination Spa, in Phuket, makes the daring claim that it's the premier spa of the 21st century. With its white-washed stone and driftwood decor, and four enormous spas set in gardens designed to provide on-site healing ingredients, it's certainly a contender.