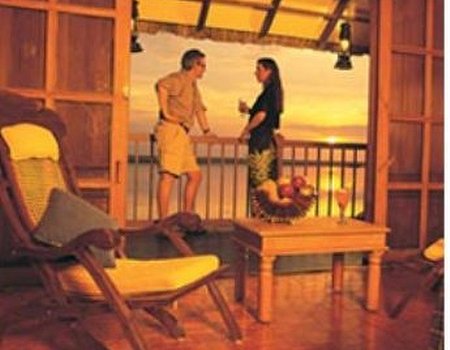 The newly opened Ayurvedic Village at the Poovar Island Resort is a centre dedicated to Ayurveda treatments and rejuvenation. Located on an unspoilt island and accessible only by boat, the facility comprises 10 beautifully designed cottages, each with a contemporary feel and a traditional open-air bathroom, and four Ayurvedic floating cottages.
Nestled within a large area of coconut groves, the Ayurvedic Village has its own restaurant serving only Ayurvedic food, recommended by specialist on-site doctors; a private pool area and a centre for treatments. I had the same well-trained therapist throughout my stay, which made me feel more comfortable, as all treatments require guests to be naked.
Poovar Island Resort is ideal for single travellers like myself as organised activities, such as beach volleyball, boat excursions, bird watching, crab hunting and sightseeing tours, allow you to get to know others guests well. The resort also has a regular restaurant serving non-vegetarian dishes and alcohol, ideal for guests who don't want to follow a strict Ayurvedic programme but just enjoy the sun in peace and quiet.
On the menu: Rejuvenation therapy, body purification, body immunisation therapy, stress management therapy, weight loss and degenerative joint problems, different oil massages, a steam bath, yoga and meditation.
Signature treatment: The Body Purification programme rids the body of toxins.
Cost: From €150 (£131) for a single-room Ayurveda cottage per night.
Verdict: 8/10