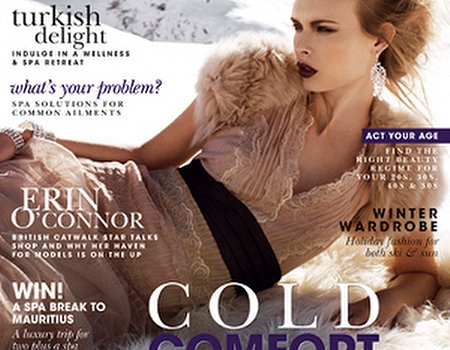 Psst, spa lovers – did you know that you can now preview the Winter 2011 issue of Spa Secrets magazine online? A 22 page teaser of this packed instalment is available for your perusal at www.spasecretsmagazine.com/winter11. You can say goodbye to getting any more work done this afternoon...

Ready to try some new trends? It's out with the old and in with the new at Spa Secrets, with the winter issue focussing on the latest spa innovations, new beauty looks and even advice from supermodel Erin 'O Connor. Perhaps one of the most fascinating pieces is a feature on age-appropriate skincare, which asks when you last overhauled your skincare routine. If it was a long time ago, you might want to heed editor Katie Reich-Storer's advice:

'It's time to act your age – if you're still using the same...
Read full entry