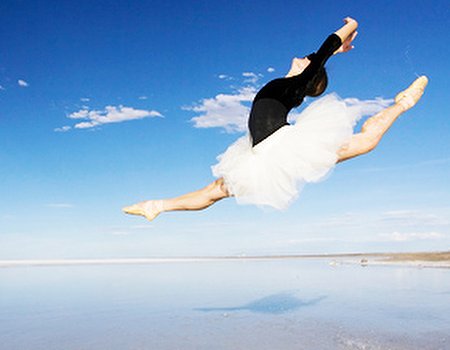 If donning those lycra shorts and trainers and heading out for a bit of hearty exercise only occurs to you after you've spent a week indulging in too much food, it's time to re-think your regime. We're gearing up for our beach body goals at Wahanda, but fitness is a must-have for the whole year round - because while it's great for toning up, exercise does much more than just work on the outside...
The natural happy pill
Enjoy the so-called 'runner's high' with a brisk bit of exercise. When exercising for either a long period of time or in brief intervals that really push your body to work to the limit, endorphin production is activated in the body and leads to feelings of being naturally happy.
Usually released to combat pain and extreme fear, endorphins can also be activated by spicy foods and love (aww). As a natural painkiller, by pushing yourself for just that little bit longer while working out, you get the best of both worlds - a little piece of happiness and some pain relief to help those aching muscles.
Keeps that ticker going
Not only does keeping fit help you lose a bit of extra fat gained around the waist, but it can also help shed a build up of fat around those vital organs. When fat builds up around the heart, it can become harder for our little tickers to pump the blood around our bodies - no matter what your age.
Physical activity also helps lower blood pressure and reduce the risk of heart disease, while improving blood circulation around the body and preventing blood clots that can lead to strokes and heart attacks. Not that we're trying to scare you into exercise here...
Helps you live longer
Need we say more? Exercising regularly can help you to live a longer, healthier life. A Copenhagen City Heart study of nearly 20,000 participants found that jogging for at least an hour a week can extend your life expectancy by an average of 6 years. An hour a week for a few more years - we'll take that! As well as the health benefits to your heart that regular exercise can bring, it can also ward off disease by helping to maintain a healthy immune system. Race you to the gym....
Whether you're thinking of taking up dancing classes, joining a gym, or would like one-to-one personal training sessions, we've got it all here at Wahanda. Browse by area or look for a specific exercise method - there's something for everyone, so no excuses...