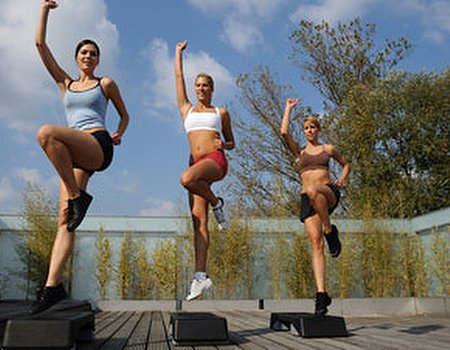 Can beetroot give you a helping hand while you exercise? New research has revealed that eating whole beetroot or drinking beetroot juice enables muscles to work for 16% longer - that's a pretty impressive extra ten minutes on top of an hour's exercise. The fabulous purple vegetable has a very high level of nitrates, which have been proven to increase performance when exercising.
Scientists at St Louis University discovered that athletes who ate 200g of baked beetroot before exercising were able to run, on average, five kilometres faster than those who ate the same amount of cranberry puree. Both foods contain a similarly equal amount of calories but a stark difference in levels of nitrates.
Their results found that after eating the cranberry sauce, the average running speed was 7.3 miles per hour, whilst their speed rose to 7.6 miles an hour after eating the beetroot. The data, published in the Journal of the Academy of Nutrition and Dietetics, demonstrated that runners appeared to significantly speed up in the last section of their run after eating the wonder food.
Previously published in the Journal of Applied Physiology, beetroot juice has been linked to widening blood vessels, reducing blood pressure and even increasing the muscle's ability to use less oxygen whilst exercising - brilliant news for those who suffer from cardiovascular problems or old age. It means that exercising, including even walking, after drinking beetroot juice could become more manageable.
Researchers from Exeter's Peninsula Medical School previously tested the effect of beetroot on young, healthy men in a series of cycling tests. After drinking beetroot juice repeatedly for a week, they were able to pedal over 1/6th longer than when drinking blackcurrant juice - so we're pretty convinced.
Will you be testing out the powerful effects of beetroot? Race you to the greengrocers...