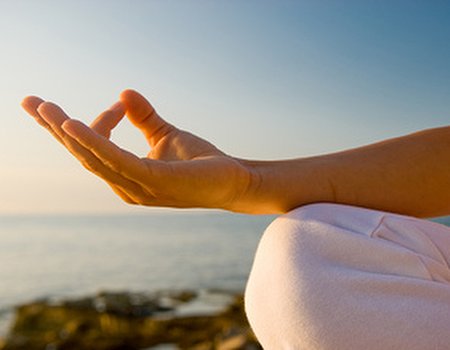 Have you recovered from your chocolate induced food coma the Easter weekend yet? If, like us, you gorged on a bit too much food and favoured watching films on television instead of exercising, you might now be feeling the urge to get fit in time for summer and adopt a much healthier lifestyle.
Just before our lovely Easter break, we caught up with two of the leading experts in the health and fitness industry to answer all of your questions on Twitter and solve those diet myths once and for all.
Charlene Hutsebaut, a personal trainer, answered your fitness questions while yoga teacher and nutritionist Charlotte Watts replied to your health and food related conundrums. As proud authors of the acclaimed The De-Stress Diet book, they provided the perfect mix of experience to take over our Twitter and share their tips.
If you feel like you need a pick-me-up post-Easter, read on for our pick of the best questions and answers from their session on Twitter:
How to stay healthy
What should I eat or avoid eating in the evening for a good night's sleep?
Cheese, chocolate, spinach and potatoes might interfere with sleep, so cut these out of your diet as much as possible. Snack on celery, which calms and soothes the body, and try to avoid caffeine past 3pm. Also, alcohol stops quality sleep so go tee-total for a really good night's sleep.
We're all addicted to technology and constantly using our phones, iPad, laptops etc. When does it become too much and increase stress?
Technology causes stress very quickly! The front area of the brain is responsible for creating stress, so walk away to greenery whenever you can and literally take your mind off things.
How do I chill out in the middle of a crazy period?
Take a deep breath! Stop every so often, you can spare 30 seconds to take a deep breath, calm down and recover.
How to avoid the naughty stuff
I have a serious sweet tooth - what can I eat to cut back on all the chocolate?
A bit of dark chocolate isn't too bad! Try eating coconut, nuts and oily fish to keep your levels of healthy fats up and stop you reaching for those sweet snacks.
What type of food can you recommend to help me stop smoking?
Addictive cycles are worsened by sugar and caffeine so attempt to lower these first. Try to eat protein with each meal, and most importantly- good luck!
What alcoholic drinks are worst for stress?
High sugar drinks are always the worst, so stay away from sherry, beer and port.The best alcohol to drink, if any, is dry white wine, a good red wine or champagne.
How to keep fit
Is it better to do fitness classes or go to a gym? I need someone to push me but can't afford personal trainer!
If you need the motivation, a class is probably best. Free videos that you can easily find online are great too!
Is it true that muscle weighs more than fat?
Muscle weighs more than fat, so don't worry about the scales!
Is yoga best for toning, relaxation or flexibility?
Yoga firstly relaxes the mind and then everything follows – relaxation and flexibility are crucial in yoga.
How to have a great diet
Is the key to staying lean and wobble-free eating lots of protein? What about carbohydrates?
Yes, try to eat protein and plenty of vegetables with each meal. Not only will it fill you up but it will aid your metabolism too. Carbohydrates aren't bad - vegetables, fruits, nuts and seeds all contain carbohydrates.
What's the healthy way to eat pasta?
Wheat pasta is difficult to digest and can increase appetite and also cause inflammation, always try to eat a smaller portion of your pasta and pile it up lots of vegetables.
What sort of things should I eat to stay healthy if I can't eat dairy or wheat?
Dairy and wheat are difficult to digest, so you're actually healthier without! Try eating plenty of nuts, green vegetables, and fish for calcium and magnesium.
Got more health and beauty questions? Head over to our community page for some more expert advice.