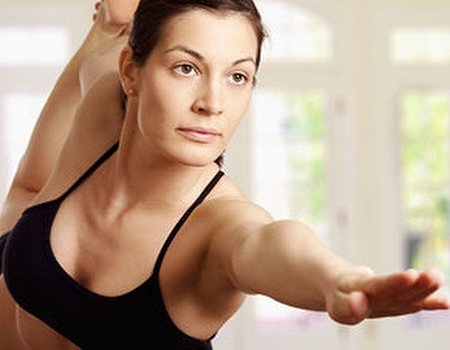 If you've been wanting to try out a new way to get fit and have fun then you're in for a treat – Boutique Sport are offering ladies the chance to try out one of three new ways to workout at the exclusive Boutique 'Sport with Style' session on Thursday 5th July. Exploring the latest trends in exercise from the muscle workout Barrecore to new ways to bend and stretch in yoga, keep your diaries empty and prepare to burn and learn...
In association with stunning yoga clothing brand lululemon, the latest US exercise craze of Barrecore and the Boutique Running Club, you can also meet celebrities such as Wicked's musical star Kerry Ellis who recently appeared on hit BBC talent show The Voice, as well as Ice from Gladiators, aka Caroline Pearce.
Test out a new form of exercise
We all know that motivation is key to a happy and successful exercise regime, so by dipping your perfectly pedicured toes into different workout experiences you can pinpoint the ones that work better for you (and the ones that just don't cut the mustard.)
The new American craze that's taking the world by storm is Barrecore, which with hourly long sessions is great for those who want a lean and toned body without having to pound the pavements every day of the week. Hailing itself as 'intelligent exercise', the hour includes warm up exercises before targeting the upper body and legs separately by working the muscles through stretches and movements. By working all the muscle areas and kick-starting the fat burning mechanisms, these moves can help to reform posture and reshape the entire body. Sounds tempting doesn't it...
If bum squats aren't your thing, yoga with lululemon is a relaxing way to stretch and work your inner core, while the Boutique Run Club's personal trainer Mollie Millington will take ladies out for a refreshing run on London's streets.
Details
Date: Thursday 5th July 2012
Time: 6:30pm – 9:30pm
Location: Kings Road, Chelsea (exact location dependant on chosen class)
How can I join in?
If you fancy a trial of the latest ways to exercise your way to body confidence, simply email info@boutiquesport.com quoting Sport with Style to be in with a chance of securing a spot.
Grab the girls and enjoy classes with a fresh twist, before cooling down with complimentary Vita Coco coconut water and enjoying a private showing of all of lululemon's exercise wear. What's not to love - grab your trainers and let's go…