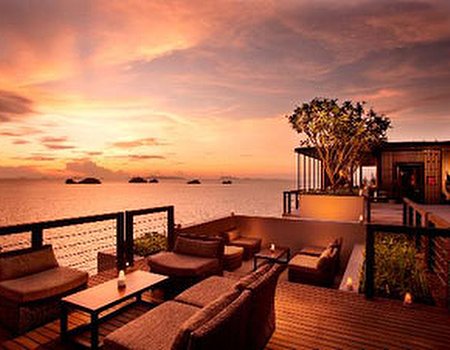 If you're a massage lover or are just looking for something new to try, swap the day spa for a trip heading east to Thailand for a five-hour deluxe treatment that certainly has the 'wow' factor. At the five star Conrad resort on Thailand's idyllic island of Koh Samui, you can enjoy a five hour world class massage while gazing out onto a palm tree-clad white beach and crystal clear sea. Now where's our passport and suitcase?
Focusing on luxury, the multi-sensory massage experience for 14,000 Thai bahts (approximately £283) lets you have it all. Instead of picking one or two treatments from a list, choose them all with this five hour Body Herbal Renewal treatment that begins with an aromatic steam bath to melt away stress and tension before a top of the range meridian massage. Part of traditional Chinese medicine, meridian lines in the body are invisible lines that carry 'qi' (energy) through the body but can become blocked. By finding the 400 meridian points in the body, the 12 main meridian lines that run through your 12 main organs can be released to restore the natural flow of energy.
After your qi is flowing freely, settle down for a tasty lunch overlooking the Gulf of Thailand where you can choose a delicious three course treat such as De-Stress and Sleep Deeply or Thai Treat from the menu. To finish the five hour long treatment, a vitamin packed fresh fruit facial puts the zing back into your skin and a foot massage sends you off on your way to explore the amazing sights of Koh Samui – if you're not feeling too relaxed that is.
Next time we're in Thailand we'll be right on their doorstep, but if you're looking for some long-lasting pampering a little closer to home, check out our round up of the best treatments in the UK that feel like they're never going to end…