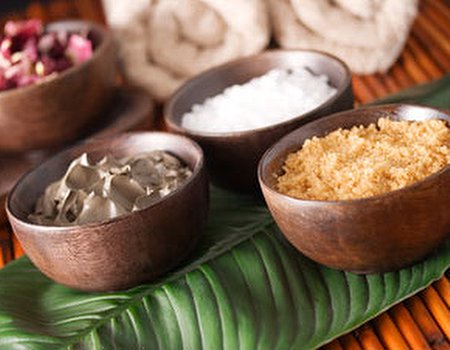 Whether you're undecided on where to head for your next holiday or fancy a spot of around-the-world globetrotting, immerse yourself in the local culture by taking a visit the historic sites and of course, trying out the local spa delicacies. From well-loved Thai massages to relaxing Indian head massages, try an alternative route on your travels by experiencing the spa favourites as you go.
Chocolate facials in Portugal
When you think of Portugal, forget images of dreamy sunsets and the bright blue ocean and replace them with the beauty treatment that the Portuguese love – chocolate facials. The idea of a refreshing chocolate paste facial that sorts out our skin woes and leaves our faces looking brighter and healthier sounds almost too good to be true.
Infused with oxygen to help the skin to absorb the vitamins and antioxidants in chocolate (when will it count as one of our five a day?) the chocolate helps to boost skin tone and keeps it looking great. We only want to know if we can lick it off afterwards...
Maple sugar body scrubs in Canada
When a Canadian chemist wondered how his national symbol of the humble maple tree stayed alive during the cold months, he tested the trees to find that they withstood the cold temperatures with high levels of super-strength antioxidants and minerals.
Easily extracted, the maple syrup sap is converted into a runny, sticky and highly sweet substance that's delicious to use in food and on pancakes. When mixed with a natural exfoliant such as sugar or oats, the dark syrup is a divine way to slough away dead skin while moisturising - it probably smells pretty good too.
Blind massage in Cambodia
When touring the great Asian countries, massage parlours and therapists are readily available on every corner. Giving a top class massage for a fraction of the price in the West, many of Cambodia's massage therapists are blind. Using their hands to feel areas rather than sight, their sixth senses are almost heightened and some say that they can ease out knots and sore muscles deeper than sighted masseurs.
Lasting one to two hours, these massages tackle muscles deep down with a mixture of movements and pressures. Plus, if you're body-shy this is a perfect way to compromise getting down to your smalls, and you're helping a blind person make a living - a total win-win.
Argan oil in Morocco
If you haven't heard of Moroccan Oil for your hair, we're not sure where you've been hiding for the past year or two. In shops and salons nationwide, this frizz-busting and nourishing hair saviour is made from the fruit of the argan tree to use for beauty and cooking purposes – of course, we here at Wahanda prefer it in our beauty regimes...
Packed with vitamin E and healthy fatty acids, a massage or face mask mixed with the olive-like fruit's oil will hydrate the skin and keep it feeling soft and supple all day long. Smooth the oil onto hair, nails, cracked heels - in fact just about anywhere for a glossy and healthy look.
Whole body fish exfoliation in Turkey
Fish pedicures have recently taken the UK by storm and are available anywhere from local salons to shopping centres for a smooth soled treat. The tiny Garra Rufa fish will gently nibble away at dead skin to leave feet buffed and clean in a completely safe and humane environment - the little creatures actually enjoy it.
If you've treated yourself to a fish pedicure in the UK, why not head over to Turkey where the fish are found naturally living and breeding, for an all over body experience. As you dip your pre-cleaned body into the tank, simply lay as the fish eat away at dry skin from all over the body and enjoy the feeling of having hundreds of miniature massages.