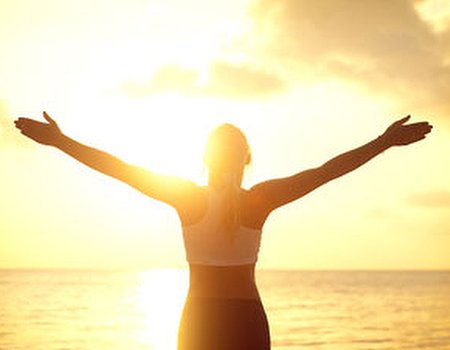 If you've been motivated by all the sporting fun of this year's 2012 Olympics and want to get out there and try something new, the list of sports to choose from is endless. From archery to wrestling, the sporting world is well and truly alive right now and there's never been a better time to pop those trainers on and get active in a new way. Move over Steve Redgrave, the new athletes are in town...
Boxing
Being a combat sport that has been practised to win prizes and show off strength since the beginning of time, having a boxing fight and using the fists against an opponent is a great way to keep fit and punch out all that pent-up stress too. Ideal for building strength, agility and stamina, this exercise also interacts with the brain and can be practised with a friend or alone with a punch bag. From different punches to nifty footwork, you'll soon be jabbing from every angle.
Cycling
Whether you go off on a country bike ride or head down the gym to use an exercise bike, cycling is a fabulous way to improve overall fitness, cardiovascular health and lose weight too. An alternative way to get into work (and being environmentally aware while saving on car fuel too!), cycling is a great way to exercise while placing minimum strain on joints - so is perfect for those who suffer from bone and joint problems. On average it burns around 300 calories an hour so there's every reason to dig the bike out of the shed and head off...
Fencing
The swashbuckling fun of fencing is a great way to keep agile and have fun. Unlike a scene out of the Gladiator film, this gentle and safe sport is about making quick decisions to score as many 'hits' with your opponent in the allotted time. A 'hit' is counted when the tip of your blade touches your competitor, but don't worry - the duels are perfectly safe as you are dressed in top to toe protective gear, including a mask for the face and a chest plate.
Judo
The Japanese martial art of Judo is a gentle fight of strength against a competitor and plays on displacing your opponent's weight and tackling them through a series of chokeholds, arm locks and ground throws. On padded floors, the martial art teaches physical coordination, self-discipline and body control while battling it out for the winning title. Devised from a fighting art, Judo can help to curb out any stress and get the blood pumping around the body.
Taekwondo
Loosely translated as 'the way of the hand and the foot', the martial art of taekwondo was established in the 1950's as part of the South Korean military and is a fun way to build core strength, pick up a host of self-defence techniques and maybe even learn to chop a wooden plank in half with your hand. Focusing on a strong kick, taekwondo will build strength, speed and flexibility and could be seen as being slightly like Pilates but with a very big injection of power.