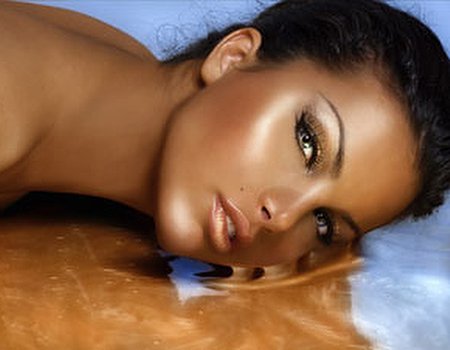 This week we've been celebrating all things sun-savvy for Sun Awareness Week and learning more about staying safe in the sunshine. While the sun is lovely to sit out in and relax with a good book, it's always best to cover up with sun cream and protection to reduce the risks of skin cancers, sunburn and leathery skin.
We here at Wahanda love sprucing up our skin with some fake tan or treating ourselves to a professional spray tan. With summer fast approaching, we've picked out three of our favourite questions from the Wahanda community on how to be brilliant at bronzing. With so many beauty myths out there it's hard to make sense of all the tips and tricks, so come over to the Wahanda community and ask the experts...
Is there anything I should do to prepare before going to get a spray tan?
With spray tanning it's recommended to exfoliate the skin a few days prior to your spray tan appointment. Paying particular attention to knees, elbows and other drier areas, use a body scrub or exfoliating mitt to brush off dead skin cells and leave skin smooth and ready for a lovely and even tan application. If you need to remove hair, try to do so before you tan as removal methods such as shaving and waxing will pull off skin cells that have been treated with tanning solution - resulting in a dodgy and patchy tan.
What's the best (foolproof) fake tan for VERY pale skin? I have found gradual moisturisers too oily!
Pale skin can show up tans that are on the orange side much more easily, and if you have fair skin it may be best to try a few products to determine what looks right for you. With everyone having different colourings and either pink or yellow tones in their skin, there is unfortunately no one-product-suits-all. Fake Bake do a self tanning cream especially designed for pale skin, or mix any regular tanning product with moisturiser for a DIY gradual self-tanner.
What's the best wash-off tan on the high street?
Wash-off tans are great for using on a night out where you fancy looking a little sun-kissed. With a choice between matte products or a shimmery sparkle, wash-off tan is an easy way to bring a bit of brown to your skin fast, and without staining your bed sheets. Best applied with a mitt for even application, or even mixed with moisturiser for a super-smooth and healthy look, these super quick skin savers are a girl's best friend.
Got a burning question that needs answering? Head over to our community page and get typing - there are hundreds of friendly experts who are ready and waiting to help you out on everything from beauty problems to fitness advice...