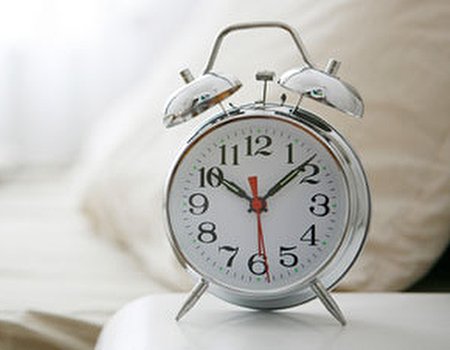 If you struggle to fit exercise into your daily routine or just can't seem to make time for it no matter how hard you try, high energy but super fast workouts might be the solution. As many of us are leading more hectic lifestyles, a regular small burst of intense exercise is the new trend to get our hearts pumping, our bodies moving and our excess weight shrinking away.
Whether you've got a spare five minutes in the morning, or ten minutes while the dinner's in the oven, we've rounded up the best fast exercise fixes that you won't be struggling to squeeze in– so now there's no excuse...
The 4 minute workout
After studying the body's response to long periods of exercise, Ruben Ares and Ozzie Cakir found that after a certain length of time, the body naturally kicks into survival mode. After a long session of working out, your body naturally 'spikes' the level of cortisol in your body which in turn reserves excess weight as a protective measure.
Ensuring that the body doesn't cling to those last few pounds that won't budge, Ruben and Ozzie devised the four minute workout for short and effective fitness. They recommend sprinting as fast as you can for 20 seconds in the morning, and then completely resting the body for 20 seconds, and continuing for four minutes. We'll be trying this easy method while our eggs are boiling...
The 60 second (10 minute) workout
Although this is labelled as the 60 second workout, we're calling it the ten minute regime as you must warm up and cool down around your high intensity exercise. Using The 60 Second Promise DVD, pick your three minute warm up from the list to prepare muscles, and then get ready for four sets of 45 second bursts of high level interval training.
Once you've blasted all your energy and your body feels worked out, enjoy three minutes of yoga to soothe the body and bring the muscles back to their normal resting position and raring to face your day-to-day life as usual.
The 15 minute workout
The 15 Minute Workouts For Dummies DVD can help bring up your exercise levels by adding 15 minutes of targeted exercise. Whether you choose to focus on your abs, arms, bum or thighs, these four separate DVDs pinpoint the best ways to shape up these typically problematic areas in a small amount of time each day.
If you're a beginner when it comes to keeping in shape, then these are great little bursts of high energy movement and are perfect for easing a touch of exercise into daily life. Try it and see!
Whether you fancy ten minutes exercising at home or you're a die-hard gym bunny, we've got all sorts of fitness deals to keep you worked out to the max. From running a few miles on the treadmill,to using a power plate to tone or even a fun dance class to wiggle your hips to - we've got it covered....