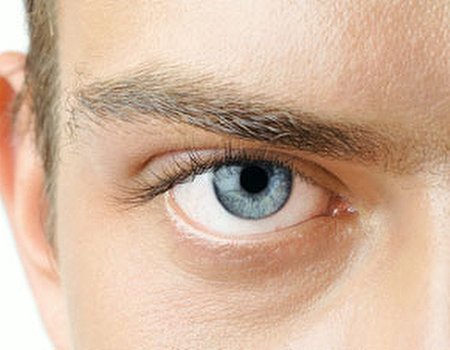 With the number of men visiting spas and salons for treatments rapidly rising as well as specialist skin, makeup and nail ranges now being marketed only towards men, are the sexes having an image war? After footballer Wayne Rooney opted to splash out on a hair transplant to combat his loss of locks and the transformation of cricketer Shane Warne's looks since pairing up with actress Liz Hurley, men are choosing to pamper and care for themselves just as much as women do. And why not?
With more men seeking out grooming treatments in the past few years (we're calling it the David Beckham effect), we've come a long way from the days of the cave man to reach a time where masculinity meets the modern metrosexual; where sharing moisturisers and owning separate makeup bags are the norm. After all, when we ladies wake up to a skin blemish or that puffy-eyed look, we reach for the makeup - so why shouldn't men do the same?
If you're a guy and vigorously nodding your head to all the above, then let those of us who have been painting on makeup for years give you a little tour. We've put together a makeup guide that every man needs to know - and guys, once you've absorbed our top tips then go ahead take the plunge and indulge...
First base:
Having a bad face day and not sure how to fix it? Whether a spot has made an appearance just in time for that big date or you just want to even out skin tone, there's now a wide range of foundations and concealers designed especially for men's skin.
YSL have tailored their multi-award winning Touche Éclat for male skins - and the Touch Éclat L'Homme is a must-have for brightening up dull peepers. Covering up dark eye circles and brightening the area with tiny flecks of light-reflecting pigments to help give the illusion of a brilliant night's sleep, the L'Homme is a lifesaver for busy city types who need to look bright eyed and bushy tailed.
However, don't use L'Homme or any other brightening concealers on blemishes as it will actually help to attract attention to the problem area. Instead, choose a regular concealer such as Menaji's Undetectable Camo Concealer for Men which expertly disguises acne scars and blemishes. Jojoba-based and dermatologically tested, this vitamin-rich stick is a great tool for flawless skin.
If you're using foundation, use sparingly to combat the trowelled-on-look and keep to areas of uneven skin tone while avoiding the hairline and eyebrows. Remember to blend, blend, and blend some more for a natural finish, and make sure you rub into the jaw line to hide the tell-tale two-tone look. We love the Myego Fonteint Hydrating Enhancer that comes with a hint of colour while moisturising your skin all day long.
Bright eyes:
They say the eyes are the windows to the soul, so keep your blinkers in top form. With the likes of Russell Brand, Tim Minchin and American Idol winner Adam Lambert sporting black eyeliner and mascara in recent years, the affectionately termed 'guyliner' and 'manscara' are proving to be big hits. Not just for rockers, a quick brush of mascara and a smear of eyeliner around the rim of your eyes can enhance those handsome looks of yours. Luckily, the eye area is a unisex one in the makeup department so head down to the shops and splash the cash.
For defined eyes, use a pencil eyeliner around the inside rim. Pull skin taut with your weak hand, and use your dominant hand to draw on a line on the top and bottom rims. This may feel ticklish at first but after a few times we can guarantee you'll be a pro. Use black for a strong gothic look, or for a subtle outline try brown, grey, blue or dark green to compliment your eye colour and use a cotton bud afterwards to delicately smudge the line and keep it looking soft and natural.
Luscious lashes aren't just for the ladies - we girls love a man with dramatic eyes. Try waterproof mascara for all day definition; uplifting, curling and adding colour, you can choose from a range of shades for both a natural or stronger look. Formulated to cover individual lashes without clumping, simply swipe from base to tip for Hollywood star-worthy eyelashes. The Leichner Manscara is great for separating and defining, and lasts all day long with a natural look that leaves you more Zac Efron rather than Lady Gaga.
Bronzed beauty:
Feeling a little pale and want to pep up your skin tone? Try a brush with some bronzer for a slightly tanned look - just avoid the ones with shimmer if you want to keep that manly vibe. Used over cheekbones, forehead and nose, powder bronzer is a quick way to inject a little bit of fake sunshine onto your face throughout the year. Simply dust it on to where the sun would usually catch your face and no one need know it's not real.
In a sleek and glossy compact, the Jean Paul Gaultier Monsieur Powder Bronzer is subtle enough for daytime use and easy to build up. Veering away from the orange look, the range is dusky brown and super fine to ensure that powder doesn't stick to any facial hair you might have. Use the make up brush supplied to swipe on, but be light with your application - a little goes a long way. For a perfect pinch of sun, sweep a brush over the bronzer compact, blow lightly to remove any clumps, and then apply over cheekbones to look extra dapper.
As well as makeup, there are also wider ranges of skincare products including fake tan, moisturisers, body scrubs and expert hair removal for men who like to look their best. Browse our range of facials, body wraps (Liam Gallagher's a fan) and massages for even more spa treats for men; when it comes to spas, everyone's invited.