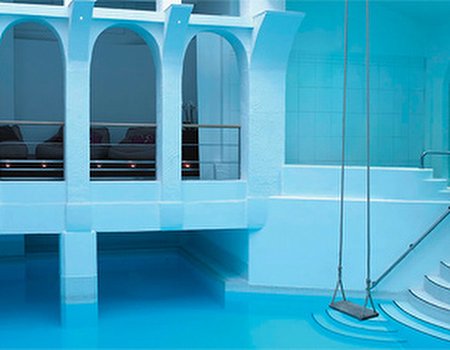 Originally designed for the ballet dancers of the nearby Royal Opera House to relax in 35 years ago, the flagship Sanctuary Spa in London's Covent Garden is a one-of-a-kind haven where you can unwind and recharge those batteries. Run by women and made exclusively for women - ballet dancers and busy city types alike - you can pirouette straight into this decadent spa for a bit of me-time day or night.
The spa
The Sanctuary Spa is an indulgent spa tucked away from the hustle and bustle of lively Covent Garden. Split into a day spa and a separate specialist skin spa, you can choose to simply relax in style or treat yourself to some professional skincare treatments. The Sanctuary believes that women who feel good about themselves and their body show it on the outside, so it's not all about facials to make you glow; they take pride in creating a super spa experience that will leave you feeling revived inside and out, including a fantastic restaurant and even better products.
Treatments and facilities
The Sanctuary Spa offers a wide variety of treatments, as well as two relaxing pools and lounges with plush furnishings to rest your weary muscles in. One decadent lounge has koi carp swimming around, to further enhance your state of utter bliss, while the larger pool has a swing above it so you can feel free and easy in the impressive and airy surroundings.
When you book a spa day or a spa evening, you have a choice of either 25 minutes in a sleep retreat where you can lie and doze off on a gently vibrating soft bed, or 25 minutes in an infrared sauna - where warming infrared signals are transmitted deep into the muscles to aid tension release. There's even a rasul treatment add-on for spa day bookings, where you can coat yourselves in 100% natural mud to draw out unwelcome toxins from the body and finish with a tropical rain shower - and all this in the heart of London...
The spa also offer plenty of specialised treatments if your needs are more targeted. Whether you fancy an oxygen facial, an aromatherapy massage, a hot lava shell massage or a full body massage to feel good from top to toe, The Sanctuary Spa has a treatment for anyone - even some tailor-made offerings for special mums-to-be.
Treat yourself
Whether you're visiting the capital on a quick getaway with the girls or hoping to hide from busy London life, the Sanctuary Spa is an ideal place to rest and put your feet up in true spa style. With many of the treatments using The Sanctuary's notorious range of signature products, you can try to recreate that idyllic treatment once you get home too.
With selected bookable spa days here at Wahanda, you can book your date with indulgence in just a few clicks. Currently available for their Spa Day Escape package, simply, click, choose your date, and turn up for the time of your life...