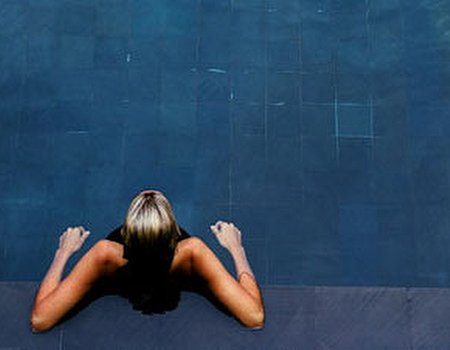 Head off to the Hungarian hotspot of Budapest for a spa trip to remember. Crowned the 'spa city' in 1934 thanks to its location of sitting above not only a staggering 70 million litres of warm thermal water but also holding over 100 natural thermal springs in its city boundaries, this is the ultimate destination for spa mavens. With thermal baths at every corner, the Hungarians love nothing more than embracing the healing benefits of their surroundings.
The spa
Budapest's Margaret and Stephen de Heinrich de Omorovicza were transfixed with the water's healing effects on their skin. Often found relaxing at the local baths, the couple embraced the natural powers to create a luxury skincare brand. Developing the trademarked Mineral Cosmetology science, the brand's unique mineral-rich skincare range contains eye creams, sun creams and BB creams (blemish balms) to create flawless skin. Stemming from the growth of the popular product range, the flagship Omorovicza Boutique and Spa delivers first class treatments.
Treatments and facilities
Specialising in facials and body treatments to brighten and boost skin tone, you can be sure you're in the best hands with Omorovicza spa's dermatological knowledge. Women and men can choose between treats such as the Deep Cleansing and Pore Refining Facial that uses mineral-rich Hungarian mud to draw out impurities, or even the Lightening and Brightening facial, that's packed with copper to stimulate collagen and plump up the epidermis to reduce the appearance of wrinkles and fine lines.
For the body, the Dimple Dissolve uses sea salt and Hungarian mud to detox the skin, brush away dead skin cells and encourage lymphatic drainage. Walk away with luscious legs with this one, or refresh dull skin with the Mineral Scrub and Glow that gently exfoliates from top to bottom before a light layer of GlamGlow fake tan is applied – now you really can come home with a post-holiday glow.
If deep relaxation is your thing, try the indulgent Mineral Stone Massage where warming essential oils are lightly kneaded over the body using hot stones as massage tools. The therapist can provide deeper relief by applying pressure using more than just their hands, so that muscles are relieved of any built-up stress.
Treat yourself
With the upcoming 2012 Olympics being hosted by our beloved capital city, go for gold with the Omorovicza Golden Body Treatment. A deep exfoliation with golden sugar, the essential oils and anti-inflammatory gold particles buff away old skin and refresh your body. Now that's definitely worthy of a gold medal...