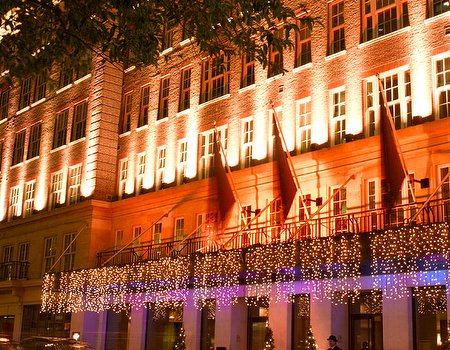 It's been a long month, but January is finally (nearly) over. After nearly five weeks of virtuous resolutions and turning down invitations from sensible friends who didn't spend all their money in the January sales, payday is finally upon us and we can't think of a better place to celebrate than our lavish, luxurious spa of the week. Welcome to the decadent May Fair Spa…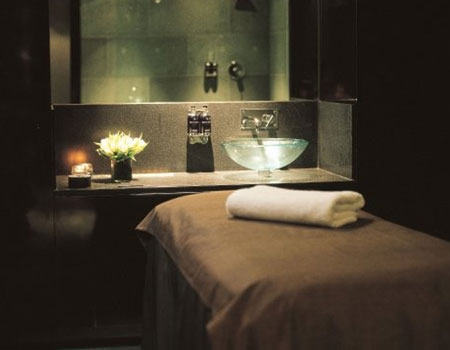 The spa
Located in the heart of London, the May Fair Spa is nestled inside the luxury five star 1920s hotel of the same name. Recently refurbished to bring it up to speed with 21st century modernisation, the spa retains a serene feel with luxury furnishings, fixtures and fittings at every turn. Whether you're a hotel guest or just wanting to escape from the hustle and bustle of busy London life for the day, the May Fair Spa is city haven and has always been a Wahanda favourite.
Treatments and facilities
Offering a plethora of pampering including the customary facials, massages, manicures and pedicures, the May Fair Spa specialises in wellbeing to refresh tired minds and weary bodies – perfect following a long, dreary January. Spa facilities include steam rooms, herbal saunas, experience showers, ice fountains and a candlelit relaxation room to drift off in - you'll soon forget you're in central London...
Speaking of getting away from it all, the best-selling Moroccan Steam Cleansing Ritual is a must for total body beautifying. Personalised to suit your needs, you and a loved one are guided through the process by a therapist before being led to your own private steam chamber, to coat yourself (or each other) in a selection of mineral-rich muds designed to give skin an instant boost. Following that, there are heated hammam beds under twinkling lights and herbal teas to help you unwind and detox before rinsing off.
Other services include a range of luxury massages, detox packages, treats for mums-to-be, slimming body wraps and luxury facials to perk up your visage - sounds like just what we need at the end of a particularly miserable month. Guests can make the most of the spa's treatments and facilities with a selection of spa days, including a Winter Rasul Ritual and Aroma Decadence Day, or a spa break including overnight stay and dinner at the five star hotel.
Treat yourself
Whatever you choose, this central spa is the best way to escape London without even navigating the Tube. Have a look at May Fair Spa's page where you can book treatments, days and escapes now. Go on, you deserve it.