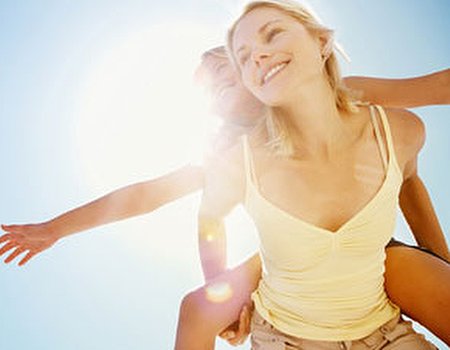 If, like us, your bathroom cabinets are packed with beauty products to pamper every inch from head to toe, whittling down your beloved bottles and tubes to squeeze into a small backpack can be a toughie. Planning in advance can lead to minimal touch ups and a carefree festival where all that's on your mind is friends and music rather than flyaway hairs and makeup issues. We've picked our top three treatments to prettify your already gorgeous looks and help prepare youfor the greatest trip this summer...
Fluttery lashes
When all ears are on the music, steal everyone's gaze with your pretty peepers. At a festival, beauty top-ups and regimes can go completely out the window, so keep your face at its best for all those Instagram photos by preparing in advance. For fluttery lashes that will last day and night without a hint of flaking or the dreaded panda eyes, head down to your local salon for an eyelash treatment. Whether you fancy an eyelash tint to make lashes darker, or extensions to give that false lash effect, wake up looking as bright as a button and wave goodbye to your mascara wand.
Tan in a can
If you're heading off to a festival in Blighty there's always a big chance of rain and clouds instead of dazzling sunshine. Don't let this ruin both the fun and your beautiful looks by making sure you're faking a glam tan before you head off. For a top summer glow, get a professional spray tan to leave you bronzed all over, and keep your colour up by taking a body moisturiser with a hint of fake tan and a touch of shimmer to perk up skin and glisten in even the gloomiest of weathers.
No hair 'mare
When showers are a no-go area, hair can become a manic mess. Smothered in dry shampoo and tied in a top knot is our usual hairstyle of choice, but for more glamour on the field why not book yourself in for a quick snip at the hairdressers with a deluxe conditioning treatment a few days before. Whether you have a keratin treatment to de-frizz your barnet or opt for a clarifying wash to rid of any product build-up that encourages the production of oil, get your hair in good condition before you let it go wild. By trimming away dead ends and moisturising the hair from within, your 'do will be softer, shinier and more manageable. Go on, in the words of L'Oreal – 'you're worth it'....