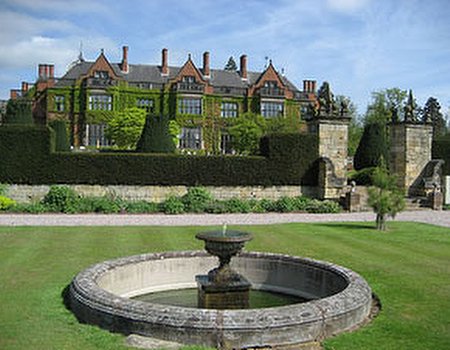 The 2012 Olympics are here and it's time for London to shine. Britain is in its prime with all eyes focused on the capital's East End and the new Stratford Olympic Stadium, but if it's all getting a bit too much for you then why not escape the manic city and head off to a spa to rejuvenate without any mention of going for gold.
Summer in the city
If you can't escape the hustle and bustle of London life then head away from the crowds by going west towards Chelsea. The Amida Spa at Chelsea Harbour Club is situated near the banks of the River Thames and feels a million miles away from the big event in the Stratford region. With a 25m pool to do a few laps in, Hammam treatment room, aromatherapy rooms, hydrotherapy pool, salt inhalation room and a range of luxury treatments including sports rehabilitation massages and Elemis facials, this is the ultimate place for chill-out lovers and exercise bunnies. If you feel inspired by the recent events at Wimbledon, the Amida Spa has nine indoor and four outdoor tennis courts to practise your swing, and as it's open 12 hours throughout the week and 11 hours at weekends, you can always head here for a day away from Olympic-mania.
Countryside retreat
If you want to go further afield, why not travel deep into the countryside for some smog-free air to clean out those lungs and refresh the mind. Head to Huddersfield for a visit to the UK's first eco-spa, Titanic Spa located near the Pennines and sit back and relax with a clean conscience. Hidden away in a textile mill dating back to 1911 (the same year as the unfortunate liner), this century-old spa will cure all your woes.
Using luxury brands such as Decléor and Elemis to work with the body and mind, you can choose from a wide range of facilities including an Egyptian mud chamber, salt swimming pool, hydrotherapy treatments and a VIP spa suite if you want some private time with a loved one.
The activity spa
If you're an activity lover or fancy trying something new, head to Hoar Cross Hall in Staffordshire (pictured) for an indulgent spa trip with a difference. Once you've refreshed yourself in the Eden Day Spa with a range of facials, massages and holistic treatments, dive into the deluxe salt water swimming pool with whirlpools and hydrotherapy pools before testing the water grotto areas. When you're feeling refreshed, head outside and breathe in the fresh Staffordshire air by trying your hand at archery, croquet and boules before aiming for a hole-in-one on the 9-hole golf course. Who knew being active could be so relaxing?
Got a free evening you want to fill? Check out our other spa break offers and see where Wahanda could take you...