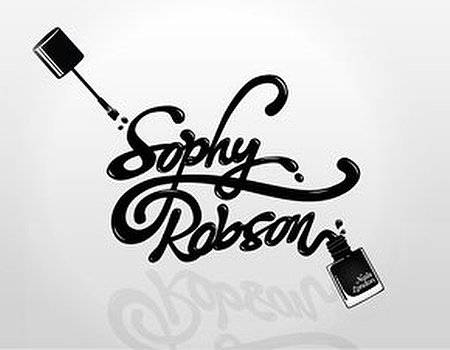 Nail artist Sophy Robson has launched her new nail art bar Nailporn in Regent Street, where nail art lovers can get their talons decorated with some original and wonderful designs. Working with everyone from Kate Moss to Alexa Chung, Sophy is already one of the hottest nail artists in the UK and looks set to continue her star studded career with the new venture.
Located on the lower ground floor of Superdry, Nailporn is part of Tommy Guns' latest hair salon. While a barbershop has been present underground in this store since 1929, Tommy Guns has lovingly brought it back to life with a glamorous art deco-inspired look. Sophy is not the first to join the fashionable salon, as inside is also Lash Perfect's first Lash Bar offering eyelash and eyebrow treatments.
From elegant but bold colours to intricate and bejewelled designs, Sophy Robson and her Nailporn artists can achieve any look to the highest standard. The Nailporn bar offers an exclusive range of brands and colours, and with prices starting as little as £23 for a full set of nails including shaping, buffing and designing, this is one place well worth a visit for the hottest looks in London.
Visit 103-113 Regent Street, London for a full makeover where you can leave with a new 'do, new lashes and some amazing celebrity-inspired nails to create hand-envy from anyone you meet...
If you can't make a trip to the capital, take a look at our Pinterest page for hundreds of fab nail art ideas that you can have a go at from the comfort of your sofa. From beach scenes to neon stripes, there's sure to be a design that's perfect for your fingers.