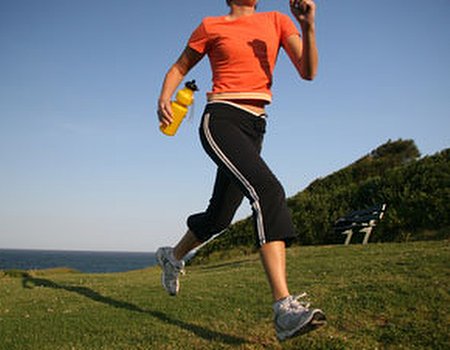 Ahhh it's Monday again. While we love coming back to work at Wahanda each week, the thought of waiting five more days until the weekend is a pretty terrifying thought too! We love sharing our tips and tricks with you guys, and we've got a great new selection of spa and beauty treats to get you looking and feeling great for whatever life decides to throw your way this week.
Here at Wahanda HQ we're planning to get our running shoes on in honour of this weekend's London Marathon. The Easter eggs are long gone, so we're being brave and starting to prepare for the summer bikini season. Wish us luck, and try it with us too!
Good news
Are you finding it a struggle to drift off to sleep at night and end up attempting to count sheep? New studies have found that a big bowl of cherries might just be the answer. Not only is fruit great for you, but the high levels of melatonin found in cherries grown in super-sunny New Zealand have the ability to help you fall into a slumber.
Melatonin is naturally produced by the body when the nights become dark, decreasing your alertness and making the prospect of sleep a lot more inviting. So while we wait for an order of New Zealand cherries to be shipped over, we'll be snacking on some delicious UK-grown cherries in the hope it'll send us to the land of nod.
Top treats for the week ahead
Laser teeth whitening, £69 - Say cheese and flash a winning smile with laser teeth whitening. This deal for 80% off a one hour session that painlessly whitens those gnashers is available at 9 Proteeth venues nationwide. At that price, there's no reason not to love the colour white and get ready to start grinning like the Cheshire cat from now on...
Two night 5* hotel break in Spain, £210 - Fancy jetting off into the Mediterranean sunshine for some sun, sea and super-stylish living? Treat yourself to this spa break in this converted monastery in Costa Brava and take a dip in the various pools and thermal showers, or enjoy a multitude of massages to re-awaken the senses.
Fake Bake tanning set, £19 - While the sun's choosing to come out occasionally to tease us, there's no reason not to be bronzed all year round with this great offer from Fake Bake (available from 18/14/2012). Rub away dead skin with the Gin-U-Wine Body Polish and then smooth on the Lipo Bronze Self-Tan Lotion that includes cellulite-busting ingredients. Finish with a slick of the added lip gloss to leave you looking like a Greek goddess.
If you try one new thing this week, make it...
Aromatherapy. After the relaxing break at Easter, it's easy to come back to work feeling under pressure, so it's the perfect time to treat yourself to a de-stress session. Aromatherapy is a great pick-me-up that stimulates your brain and your body with the beautiful scents of plant and flower oils. You can choose to bathe in some delicious oils, or sit and relax by sniffing some of the good stuff, or for a real luxurious treat book an aromatherapy massage to help unwind and enjoy a lovely day of chilling out.
Now we're back from enjoying a fortnight of four-day working weeks, we've had to perk ourselves up with the last bits of our chocolate. If you fancy a healthier pick-me-up, head over to Facebook for an inspirational quote from Audrey Hepburn to keep you feeling inspired all the way through the week.