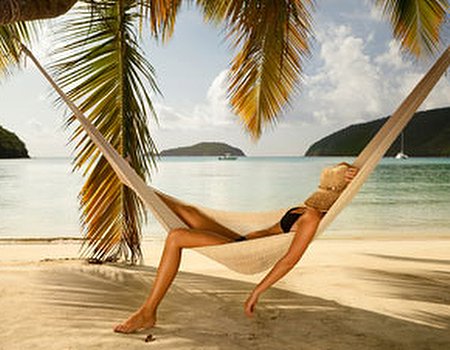 Break out the bunting – it's the Jubilee weekend! Whilst you enjoy the regal celebrations (and four days off) in honour of the Queen's 60 year reign, why not take some time out to get on top of your holiday preparations?
Whether you're planning to soak up the Olympic action and sights on our doorstep with 'stay-cation' in beautiful Blighty or hopping onto a plane for a trip abroad, it's time to dig out the bikini, dust off those suitcases and get organised.
Here at Wahanda, we understand that in reality, the run up to your getaway is usually devoted to sorting out last minute preparations. Whether you rely on waxing or just want to give your barnet a bit of a trim before you jet off, break the habit of a lifetime and plan ahead with our great range of deals. Have a browse, munch on a cucumber sandwich and raise a glass of Pimms to a smooth and stress-free departure...
Good news
Chocolate lovers, you're in luck; it's been revealed that eating chocolate every day can help to combat heart problems. We've long been told that good quality dark chocolate can be good for you as long as it is only consumed in small doses, but scientists have discovered that even people who already suffer from heart problems may benefit from eating small chunks of the sweet stuff each day.
By using a mathematical model to predict the effects of flavanoid-rich chocolate on patients who suffered from high blood pressure, yoyo-ing blood sugar levels and high amounts of fat in the blood, Australian researchers determined that eating 100g of dark chocolate a day could prevent nearly one tenth of medical incidents relating to the heart over a ten year period.
Whether the results are speculative or not at this stage, we'll happily swallow these chunks of information and use them to keep our heart healthy. Now, where's that cake book?
Top treats for the week ahead
£60 towards Designer Sunglasses at Red Hot Sunglasses, Inc Ray Ban and D&G, £24 - Protect your peepers with this deal from Red Hot Sunglasses. We all know UVA and UVB rays can be damaging to the skin, but how much care and attention do we give to our precious eyes? With £60 to spend on the site, choose a gorgeous designer pair to keep you safe and looking good throughout the summer months.
50% off Swimwear, Flip Flops and Korres Suncare at SwimHut.com, £30 – Are you feeling in full summer holiday mood but still can't seem to find that perfect bikini? Perhaps you just fancy treating yourself to some luxurious products to keep skin and hair feeling great in the sun? With £60 to spend on SwimHut, which is regularly featured in Vogue, on This Morning and is a favourite of Gok Wan, you'll be filling up your online shopping basket quicker than you can say 'all aboard'.
£10 for Waxing Treatment on a Choice of up to 3 areas - Prepare to bare some skin this summer with this great deal for Birmingham beauties. Choose three treatment areas from legs, full face, lip, underarm, chin, bikini line and full arm and fuzz-free for up to three weeks. Ditch the razors and be body confident with this triple waxing treatment.
If you try one new thing this week, make it...
Sugaring. If you're unable to take advantage of our great deal for three areas of waxing in the Midlands, why not try a sugaring treatment to whip away unwanted hair? The natural formulation (made from lemon, sugar and water) has a specific gloopy consistency and can be used in the same way as hot wax to get silky smooth skin.
Overall, sugaring is a less painful process than waxing as the sugaring paste only sticks to hair and not your skin - meaning that when your therapist rips off the fabric or paper strips, there's no danger of them taking a few layers of skin with them! A trusted method that was even used in Ancient Egypt, this refreshing treatment will get you smooth and leave you smelling delicious too....