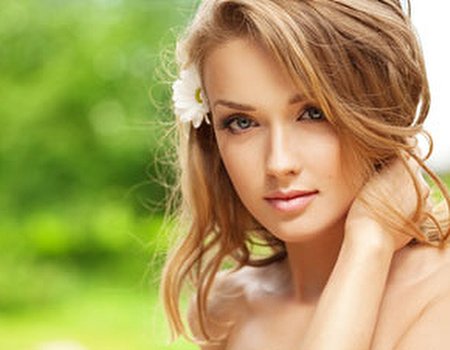 Happy Monday, Wahandies! We're getting closer and closer to summer (could someone please let the sun know?) and we're all looking forward to getting away and enjoying some relaxation. We've also got a great competition for you to kick start the week – we've teamed up with designer dress hire experts Wish Want Wear to offer one very lucky winner a year's supply of stunning designer dresses plus a £200 Wahanda voucher. Enter now for your chance to win this exciting prize and keep that beautiful body of yours looking fashionably fabulous this summer…
Good news
Get eating more fruit and veg. Less than a quarter of us in the UK are eating our five portions a day - even though fruits and vegetables are vital for keeping your body at your best. High in levels of vitamins, potassium and cancer-busting ingredients, a plant-based diet full of pulses, grains, fruits and vegetables has been linked to reducing occurrences of the big C and encouraging a health body, so try going vegetarian for a few days a week for a new way to stay healthy. We've got plenty of delicious and healthy meals on our food blog including a whole range of healthy soups, curries and delicious salads to get you started.
Top treats for the week ahead
California Smile Home Teeth Whitening Kit, £18 – Get pearly whites with this great deal from California Smile Clinics. An at-home whitening system, this full set includes FDA approved gels and all the kit you need to keep your teeth looking and feeling their best. Plus it's National Smile Month on Sunday, so why not start early?
Slim and Trim Shorts, £11.99 – Lose those extra inches and enjoy trim thighs. Double the effects of your workout - just 30 minutes of high energy exercise will equal an hour's weight loss and toning on your lean limbs. With 72% off, these trimming shorts are perfect for exercising or even for sleeping in them.
3 Sessions of IPL on Small Area, £89 (or £135 for Medium Area)– Hair today, gone tomorrow. Bin those razors and benefit from smooth fuzz-free skin with this great offer from Destination Skin. Available at 11 locations UK-wide, zap away pesky hairs all over your body including facial areas with Intense Pulse Light therapy.
If you try one new thing this week, make it...
Walking to work. It's National Walk to Work Week, so we're being encouraged to ditch the cars and the public transport and use our legs to get to our desks. More than a fifth of daily journeys to work are under a mile, so swap busy trains and buses for an invigorating walk in the fresh morning air. A great way to de-stress and an easy way to incorporate exercise into daily life, pop on some comfy shoes and walk your way to happiness. Plus, you might end up saving a lot of cash by ditching the expensive transport – so swap that saved money for a pick-me-up treat such as a manicure or a spa day...
If you need a helping hand for the week ahead, head over to our Facebook page for an inspirational quote to get you motivated for anything that may come your way....