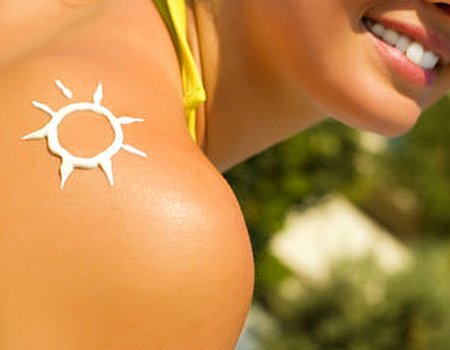 The sun has got his hat on. Hip, hip, hip, hooray! We're very excited about the sunshine here at Wahanda HQ and while everyone's hoping to pack the winter coats and umbrellas away, we're back to focusing on getting beach-ready for summer and discussing everything from the best exercise moves for toning up thighs to hair removal techniques.
The thought of sipping a cocktail while looking out at the sunset is more than enough motivation to get us in the mood for our upcoming beach body promotions, but in case you need a little more help here's a round up of things to be excited about this week...
Good News
Get berry-brainy. With nearly 800,000 people in the UK suffering with dementia, there's never been a better time to think about keeping our brains healthy. New research suggests that strawberries and blueberries can help protect you from developing Parkinson's disease and slow down the ageing process of your brain by up to two and half years.
The research by the Harvard Medical School showed that elderly volunteers who ate these super berries on a daily basis experienced a slower mental decline. Both blueberries and strawberries contain anti-cancer flavonoids, strong antioxidants and anti-inflammatory properties and are great for maintaining everyday health. We love nibbling away on berries at our desk, or making fruity smoothies and delicious desserts - why not give your brain a boost with a fruit salad today?
Top treats for the week ahead
Leisure Club Day Pass for Two, £22 – Take a break and enjoy a relaxing day for you and a friend at any one of the 40 Marriott Leisure clubs throughout Britain. Choose from taking a refreshing swim in the pool, get steamed up in the sauna or get yourself worked up in the gym with a day pass.
Home Exfoliating Diamond Peel Kit for Face and Body, £45 – Scrub-a-dub-dub. Brush away dead skin cells and encourage the growth of fresh, plump and youthful skin with this home exfoliating kit. Not just for the face, this tool can be used over the body to reveal fresher and more youthful-looking skin – what's not to love....
Bookable spa days, from £20 – Fancy taking the day off and being pampered and massaged instead? Wahanda has launched new bookable spa days- where you can pick a spa and choose what day you'd like to take a visit, no phone calls and no fuss. Taking only a few clicks, it's the fast and easy way to booking an indulgent day out.
If you try one new thing this week, make it...
Sunless tanning. It's Sun Awareness Week this week (30th April-6th May) and it's time to get sun savvy. While the good old sun gives us lots of Vitamin D, it also harms our skin with its dangerous UV rays – so make sure to cover up with sun cream or moisturiser with built in SPF all year round. We can't resist the lure of beautiful tanned skin, and with great offers on spray tans with our deals you can get bronzed to perfection and enjoy sun-kissed skin the safe way.
If the sunshine isn't enough to shake off that Monday feeling, head over to our Facebook page for an inspirational quote to get you feeling tip-top and ready for the week ahead....