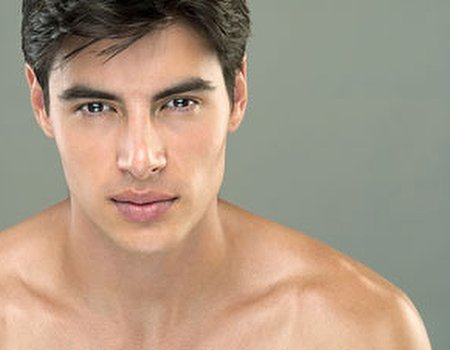 Sorry ladies - it's only boys allowed at these men-only spas and salons across the UK. With Father's Day coming up, the spotlight is on the guys this week and we think a trip to a spa would make a pretty good gift. Whether they're a polished pro or a spa newbie, a good chill-out session will leave them looking dapper and resembling the perfect gentleman - so your mum will be thrilled too.
The spa world has often been seen as female-focused, but we know men want in on the action too. So boys, if a weekly massage is to you what a manicure is to us, check out these men-only hotspots and get grooming...
Refinery
This stylish men's salon has locations in both Knightsbridge and Mayfair - which speaks volumes for the quality of the experience in itself. With an assortment of haircuts and colours, full body hair removal, a range of massages and the ultimate one hour traditional shaving experience, this is the one stop shop for all men's health and beauty needs.
The spa even has tailor-made packages to suit your needs for an executive pick me up. For grooms-to-be, you'll be spoiled with all the necessary last minute treatments including a smart haircut, a wet shave (in preparation for going cheek to cheek in that first dance), and a maintenance manicure to keep hands in check and not leave anything out of place in those wedding photos.
Gentlemen's Tonic
Set in the heart of London, these leather, wood and marble-clad traditional barbershops look and feel like a man's paradise. Whether you fancy the traditional shave or relaxing massage, the Gentlemen's Tonic's treatment range includes eyebrow threading, eyelash tinting, facials, aromatherapy massages and image consultations to help you with all your lifestyle needs. They even have a few manly frills such as top of the range music consoles and LCD screens to transport your mind elsewhere while you indulge.
For five star relaxation, treat yourself or a loved one to one of the signature packages; delights such as the Montgomery which includes a steam facial, back tone and tonic and hand treatment, and The Rubio for the ultimate playboy which comprises of the full deal of a haircut and finish, wet shave, facial, Swedish massage and hand treatment – no stone is left unturned.
The Gentry Grooming Company
Set in both central Manchester and in Cheshire, the Gentry Grooming Company is a modern haven where you can choose a refreshing beer and watch the sport on television before and during your treatment - proof that they know what men need. As well as hair removal, facials, full body massages and Indian head massages to revitalise, the variety of packages at the Gentry is extensive so you're spoilt for choice.
From eyebrow shapes and a traditional cut throat shave with hot towels for sensitive skin, to stag-do offers to relax and refresh before the big day - this is the place to head for one of their 'credit crunch' packages that deliver first rate style while saving you some pretty pennies.
Still need the perfect gift? Head over to our Father's Day page for a little inspiration.