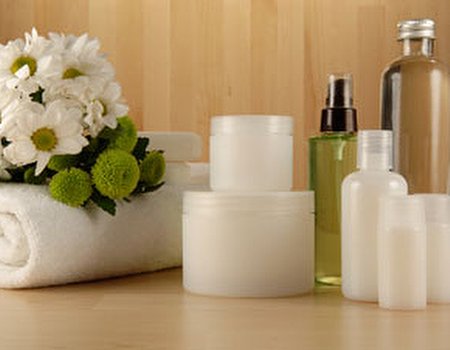 Have you ever wondered what happens to the packaging of that lovely scrub or lotion that's just been used on you in your trip to the spa? No, we haven't either. Too relaxed and halfway to the land of the nod, we've only taken interest in the contents of what's inside that packaging, not the recycling prospects of that glass jar or tube.
Unlike us, beauty therapist Lucy Hird has thought about the hundreds of empty containers that are mindlessly thrown away into rubbish bins from spas and salons. The 25-year-old noticed that this lack of recycling was a common problem across the UK's beauty industry, so she's launched the Beauty Recycled campaign in the aim of turning the pink industry green - and we think it's a brilliant idea.
Lucy's research led her to find that around 70% of spas are not recycling their products, meaning that an estimated 43 million litres of recyclable waste is due to enter landfill instead of being recycled. Beauty Recycled aims to make the industry take stock of the situation, and sends out advice kits to those who aren't environmentally aware including stickers with the all-important Beauty Recycled logo to proudly display once they're behaving themselves. Supported by many journalists and major beauty brands including Elemis and Dermalogica, Beauty Recycled is trying to make the beauty and salon industry a better place and support our world. After all, we're all concerned in doing our bit for recycling wherever else we go - let's get turning the beauty industry green....