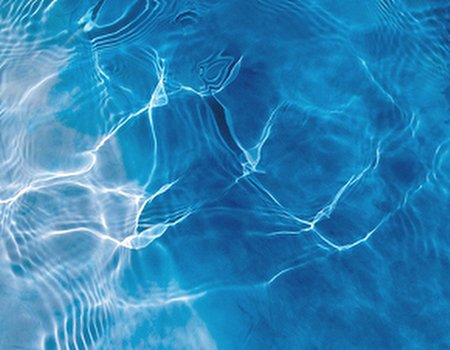 Whether you're swimming at the local pool or taking a dip in the ocean, push the bedraggled look to one side and emerge from the water resembling Mr. Bond or one of his foxy, female sidekicks. Faced with chlorine or salt, going for a quick lap can be a nightmare for those who can't bear to scrimp on looking good. With most beauty bags stocking waterproof mascaras already, we're letting you into a few secrets to keep you looking your best without having to go completely au naturel.
By making H2O your beauty best friend – you can look perfect at the poolside with innovative products that promise to keep your appearance in check from top to toe. Ideal for a summer holiday or impressing your partner at the spa, why let a gentle dose of swimming affect your beauty regime. Perfect for all-day, weather-resistant wear or for a quick splash on your lunch break without ruining your whole look; take note from Finding Nemo's forgetful fish Dory and just keep swimming, keep swimming...
How to look your best when swimming
Invisible swim cap:
Whether you're faced with a heavily chlorinated pool or a lethal combo of sunshine and salt water, don't ruin that beautiful 'do of yours. If you're on the beach or swimming a few lengths in the local pool – leave the modern-day Medusa with a head of uncontrollable hair look at home. Instead of donning a swimming cap to keep those luscious locks dry, smooth Philip Kingsley's Swimcap Cream over your locks to protect from the harsh elements and safe from discolouration and moisture stripping. At £10.30 for a 75ml tube, you'll be giving your hair a full overhaul.
Waterproof bronzer:
Love makeup but can't bear to get bare-faced as soon as you've been for a refreshing swim? Hourglass' Waterproof Bronzer is the new way to keep a hint of sunshine colour over your cheeks for a long-lasting, perked-up face that's sweat-proof and water resistant – we wonder why we've never had this in our makeup bag all this time…
The Hourglass Superficial matte powder formula smooths on like a regular bronzer and is only removable with soap and water or makeup remover. Costing £30, this fragrance-free, sulphate-free and paraben-free, little compact comes complete with a brush that sweeps us off our feet, while sweeping over our cheekbones. Swoon!
Waterproof eyes:
Luckily for us ladies, it's not just mascara that's available in waterproof form. New makeup is now fully water-resistant so dipping our heads in and out of the pool will no longer result in a smudged, makeup mess. Both high street and high-end cosmetic counters now sell a range of water-resistant eyeliners and eye shadows that are perfect for holidays and regular day wear with no bleeding or smudging. Almost like a tattoo; once applied, these budge-proof formulas are perfect for those who don't want to compromise between water and makeup. Also great for when swimming is a lunchtime treat and you've got to head back to work, why disrupt a full day's immaculate makeup by going for a quick dip?
If the thought of water resistant makeup is still a bit daunting, why not try an eyelash tint or eyelash extensions to brighten up those luscious lashes of yours. Semi-permanent, both treatments give a fully made up effect, require no makeup remover at the end of the day and can last weeks if cared for properly. With deals in your local area, we can't see a reason to go completely makeup free this summer...