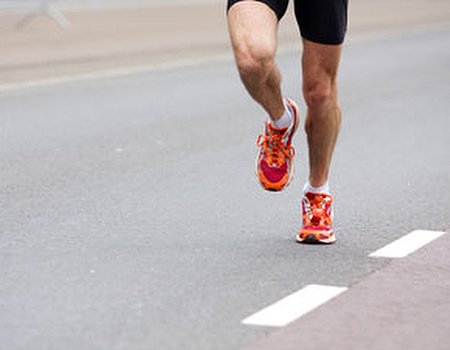 Londoners, how many times have you missed out on that exercise class, quit the gym or not exercised for a fortnight because you just have no time? We know the feeling. Us busy city types can barely sit down for a quick cup of green tea thanks to our hectic lives, which makes fitting in fitness that much harder when you live in the Big Smoke.
Fret not, Londoners, for there might just be an answer. Instead of finishing work and hopping on the tube, how about using your commuting time to run home? Cancer Research UK has teamed up with London's running club, Home Run, to support the easy way of adding in at least 30 minutes of exercise to your day and reducing the risks of developing cancer in the process.
Home Run's mission is to help Londoners exercise, and with a series of specially designed routes from the inner city to popular living areas such as Clapham, Finsbury Park and Shepherd's Bush, the running groups will help and guide you along while your bags get carried home with you in a rickshaw - all for free.
Varying between two to six miles in length, the runs aim to promote fitness and provides the ideal way to blow off some steam post-work while meeting new friends and getting the blood pumping around the body. Research from Harvard University suggests that 30 minutes of exercise per day can reduce a woman's risk of developing breast cancer by nearly half when compared to those who infrequently exercise, while exercise can also cut colon cancer and lung cancer by 40% - that's enough to convince us that we should get moving.
Routes vary between two to six miles, and if you're not a runner then there's no need to worry; a guide will match the pace of the person at the back at all times so you won't get left behind. You can even decide to hop on a bus for part of the way if it's just too much for you to keep up with - just meet the group at your destination later to grab your bag. So, no excuses. Make your journey from work count towards your beach body plan and avoid the bustle of the tube in one simple step...
If you've ever fancied tackling the great British countryside to help get you fit and fancy throwing in the towel to costly gyms, here at Wahanda we have a variety of ways to embrace the great outdoors. From bootcamps to outdoor personal training sessions, you too can exercise al fresco and see what it the fresh air can do for you.