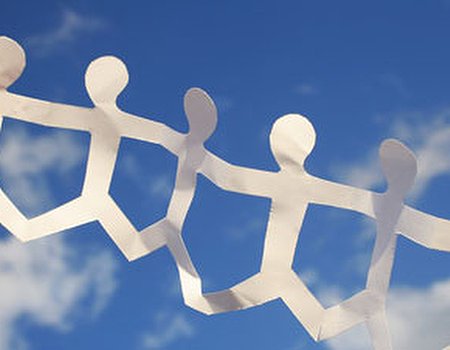 Remember the good old school days? Have vivid memories of wearing hot pants and a polo top to practice gymnastics in a cold sports hall alongside 30 other girls? A new survey has found that half of all school girls are so scarred by their experiences of physical education classes that they have been put off exercise for life.
Can you remember standing in line as the 'captains' (also known as the sportiest kids in school, usually) painfully went along and picked out, in order, the fittest and sportiest classmates to join their teams? Yes, we don't fancy going back to school either - no wonder it's put a dampener on keeping fit.
Conducted by the Women's Sport and Fitness Foundation, the research showed that young girls are put off future exercise by their school gym lessons - 45% of girls said sports lessons were too competitive, especially against the boys, while a worrying 48% felt that it didn't feel feminine to work up a sweat.
Out of 1,500 participants, 46% of the girls expressed that they did not like the activities that were available to them at their schools. At one school in Suffolk, teachers are pushing a wider range of activities for their pupils instead of the normal choices of netball and gymnastics. Sports teacher Trish Tomlin told Sky News: "When you are growing up, your health and fitness is what keeps you going and keeps you motivated... with our non-sporty kids, particularly girls as well, PE is not for everybody, but they enjoy it because they have a wider range of activities to choose from."
While the report did show that 75% of girls want to be more physically active, it also revealed that only 12% of 14 year old girls are doing enough exercise for it to be beneficial to their health - a concerning statistic. The findings suggest it's not just about options and the competitive nature of sport, but a confidence issue too.
If you're feeling slightly nervous about fitness, here at Wahanda we've got a variety of exercise options and offers to choose from. From one-on-one personal training deals to dance classes that you can slot straight into, there are plenty of ways to get fit and enjoy every second...