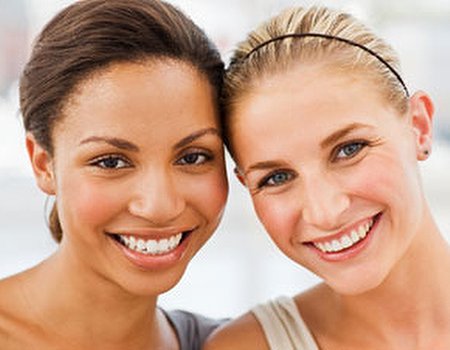 If you're becoming a bit of a Bridezilla, don't stress - throw the wedding folder out of the window for a day and have some fun with your bridesmaids. Instead of worrying about flowers, dresses and speeches, why not treat your friends to a fun afternoon with lots of laughter and last minute planning before the nuptials begin. Whether you're a fitness fanatic or a sit-back spa lover, you can find everything you need for a group outing here at Wahanda. All you have to do is click, book and buy - we guarantee it'll be the easiest part of the wedding plans...
Dance classes
If you and your hens are all looking to slim down and tone up before the big day, swap gruelling exercise for an uplifting dance class. Start shimmying those hips as soon as you've finalised the date for a body that everyone will be envious of - perfectly highlighted in the beautiful dress. By substituting Saturday nights on the dance floor for Monday nights at your local dance class, you'll not only lose weight but have a great time too.
Afternoon tea
If you're not big dancers, why not go for a classic afternoon tea to relax with the hens and satisfy your sweet tooth after that pre-wedding diet. With options across the country in stunning locations, a splash of tea and pampering provides the perfect backdrop for getting the gang together and discussing all things bridal. Curl up with a refreshing Earl Grey and a slice of cake and give those feet a rest - you need them to be in good condition for when you walk down the aisle.
Try a wacky facial
There's nothing better than an expert facial to soothe away worries and plump up the skin. If you fancy trying something with a twist, why not take a leaf out of some of our favourite celebrities' books and try an unusual facial to boost skin tone? Angelina Jolie loves the effect of Dracula therapy which uses your own blood to revamp the skin, while Victoria Beckham can't get enough of the effects of both sheep's placenta and nightingale bird excrement on her face - well, if it's good enough for her…
Fish pedicures
Wedding ceremonies mean pretty shoes, and pretty shoes need pretty feet. Embrace last year's biggest trend of hundreds of tiny Garra Rufa fish eating away at dead skin on your feet, leaving them oh-so-smooth and ready for high heel action. Painless, fun and perfectly natural, it's a great group activity and will have your hens giggling in no time at all.
Pole dancing
Pole dancing has had a rebrand over recent years and is now seen as a fun way to tone those legs, bums and tums. As you practise getting your pins up high in the air using the pole for support, you can let your hair down and learn some seductive moves with your girlfriends without taking it all too seriously. Whether you plan to surprise your groom on the wedding night or just want to get the girls together for some calorie-burning fun, a pole dancing class is hard work but worth it for the abs…
If you fancy checking out some more great ways to celebrate and de-stress with your hens, we have hundreds of offers here at Wahanda. From massages to makeup treatments, we've got it all sorted for your big day. Enjoy the pampering and feel fabulous on your wedding day...