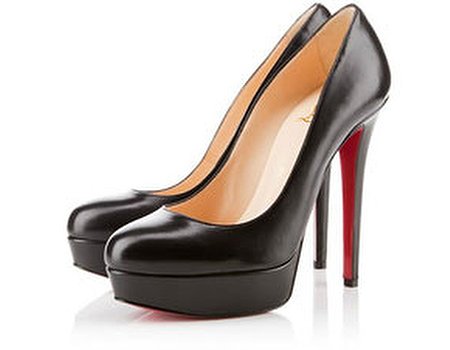 Ladies rejoice! The red soled shoe expert Christian Louboutin is to release his own range of beauty products next year. The Frenchman, most known for his beautiful shoe designs and iconic coloured soles, is to collaborate with New York based Batallure Beauty to create the luxury makeup range, 'Christian Louboutin Beaute'.
Celebrating his 20 years in the shoe business, the designer has declined offers to work in beauty in the past. However, with the global success of his legendary heels and his collection that is currently on display at London's Design Museum, the man who really does seem to know what women want will release the beauty collaboration in 2013.
Speaking about his next adventure, Monsieur Louboutin said: "The beauty adventure is a natural extension for someone like me, who likes to empower women and to be a part of creating beauty seems like the right next step."
Batallure Beauty's co-founder Robin Burns said: "Wearing a pair of Christian Louboutin shoes completely transforms a woman and Christian will bring that same transformative quality to women through his beauty products."
To say we're excited about his next venture is putting it lightly. We're ecstatic here at Wahanda HQ! That beautiful signature colour of bright red has become the sought-after symbol of a Louboutin shoe and we can already predict that it will be 2013's hottest shade for lipsticks and nail polishes. We're expecting glossy products with a swipe of sexy red across the design; we just wish we had a pair of Louboutins to wear them with...