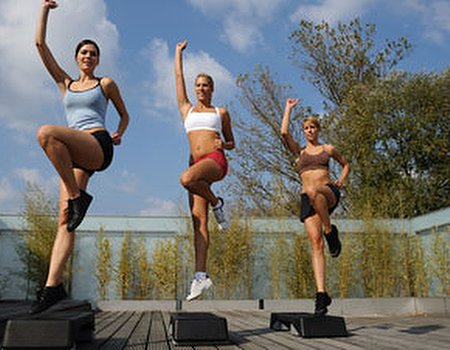 Do you ever want to go for a run but step back because you're too nervous? A survey by mental health charity Mind has found that 90% of women over 30 avoid outdoor physical exercise due to a lack of self-confidence and low self-esteem.
Their 'Feel better outside, feel better inside' campaign surveyed over 1,400 women and found that although 98% knew of the physical and mental advantages of exercise, 3 out of 4 women preferred to comfort eat or spend time alone instead of exercising.
Two thirds of women admitted they felt self conscious about their body shape when in public, while another 2 out of 3 women believed that they would not be able to keep up in an exercise class and will be embarrassed in public if they struggle to learn the moves.
It's not just our bodies that are holding us back. Over 60% feared that other women would be unwelcoming to them and only a shocking 6% thought that they would be able to make new friends there. Half of the women surveyed preferred to exercise early in the morning or late at night to avoid others, while another 50% exercise at home - purely to avoid seeing others.
Mind was keen to demonstrate that women need to realise they're all the same boat, and highlighted the story of one lady who suffers from depression. While taking anti-depressants she began exercising, and she states: "I can't believe I am saying this, but discovering outdoor exercise changed everything.
"I was petrified, I knew I would sweat, go red, have trouble keeping up and that everyone else in the group would be super fit. I was so incredibly scared and thought I'd be humiliated.
"However, the other people in the group were all normal. All different shapes and sizes – no-one cared what you looked like or did.
"It was the most liberating experience ever. My initial reason for exercising was to lose some weight, but from that first session I realised just how good it could be for my state of mind. From there my confidence grew."
That's quite the testimonial - and given that exercise has been proven to result in a happier state of mind, it's well worth taking the plunge and making fitness part of the solution instead of the problem when it comes to low self esteem. Let us help you get started - we have a great range of discounts and taster sessions throughout the country and we're with you every step of the way…