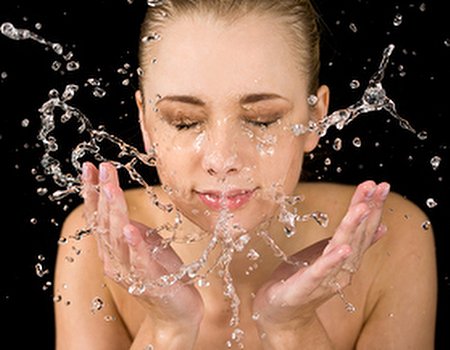 No, we're not suggesting you make some Martian friends in 2012 – we're actually referring to the fabulous organic skincare brand. Using only natural ingredients, Green People's gentle products are suitable for all skin types, and are the perfect partners for your New Year's detox. After all, your skin needs a bit of a break too...
Those with sensitive skins will be familiar with the quest to find soothing, gentle products that won't cause irritation. However, sensitive souls aren't the only ones who could do with some TLC – we all need to make an effort to rebalance every now and then. There are many different factors which can leave our skin dry and in need of nourishing, from pollution to harsh weather and the inevitable effects of too much partying. Sounds like it's time for some restorative action...
Free from harsh chemicals, Green People's products aim to renew and refresh the skin, restoring natural barriers and promoting radiance. The No Scent range in particular is ideal for those who want to look after their face, body and scalp – with no added fragrance or essential oils to pique those pores.
In order to detox your skin efficiently and switch to a new, gentler routine, you may need to give your body a helping hand. Charlotte Vohtz, Founder of Green People, says 'It is important to note that when undergoing a 'detox' and switching to organic skincare products, it is common to experience a period of adjustment. This is where the skin is in the process of cleansing itself of manmade chemicals - it could take up to two or three weeks before there is a visible difference. The 'skin detox' can be greatly assisted by undergoing an internal detox, too.' Carrot juice at the ready...
Like the sound of Green People's No Scent? With a cleanser, moisturiser, shower bath, shampoo and conditioner to choose from, you needn't face chemical nasties again. Why not visit www.greenpeople.co.uk, or browse our deals and offers on relaxing facials to get your skin glowing.