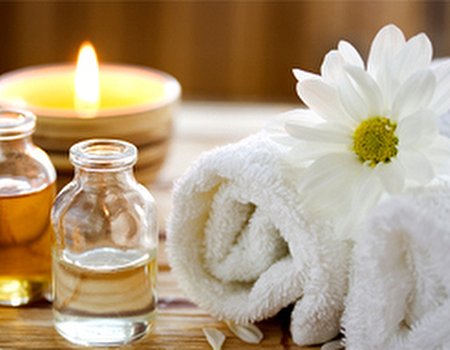 Treat yourself this Christmas with a home spa day fit for royalty. Brought by the three kings to celebrate Jesus' birth, gold, frankincense and myrrh have long been associated with luxury. Full of Eastern promise, these precious ingredients have properties that can relax, revive and even rejuvenate – leaving you ready to start the New Year in style. We think that's definitely worth celebrating...
Fancy adding a touch of the orient to your home spa ritual? You're sure to love some of these gorgeous gifts...
Gold
Guerlain L'or Radiance Concentrate – This cooling serum (www.guerlain.com) is infused with 24 carat gold to enhance the skin and create the perfect base for flawless makeup. We're smitten...
Transformulas Hyrdation Gold Anti-Ageing Recovery Crème – Combat lines and wrinkles with this 23 carat anti-ageing cream (www.transformulas.com). Containing vitamins, minerals and hyaluronan, the cream is just the thing to help you turn back the clock. Who said time travel was impossible?
24 carat gold facial – For the ultimate pampering session, why not put yourself in the hands of the professionals. During a 24 carat gold facial, the precious metal will be applied directly to your skin – leaving you with a radiant glow. No wonder it's a hit with Hollywood...
Frankincense
Pukka Nourishing Night Cream – As well as delighting the senses, this luxurious cream from Pukka (www.pukkaherbs.com) contains frankincense and avocado to nourish and soothe the skin. It's also entirely free from synthetic fragrances – great news if you tend to be a little sensitive.
Tisserand rollerball – We wrote about Tisserand's fantastic aromatherapy roller balls (www.tisserand.com) a while back – and we've still got our eye on the clever diet aid. Containing frankincense, neroli and cocoa oils, it's just what you need to get you back on track in January.
Neal's Yard – If you're a true frankincense fiend, look no further than Neal's Yard's Rejuvenating Frankincense collection (www.nealsyardremedies.com). With so many anti-ageing products to choose from, you'll be spoiled for choice...
Myrrh
Sanctuary's 5 Minute Thermal Detox Mask – A favourite at the Sanctuary spa, this warming facial mask contains essential oil of myrrh to soothe and calm. We've got our fingers crossed we'll find some in our stocking...
Comvita Active Lifting Serum – This serum (www.comvita.co.uk) contains myrrh extract along with a whole host of powerful ingredients to moisturise, soothe and firm the skin.
Aromatherapy Associates Relax Candle With Myrrh – Set the scene for an indulgent evening with this calming candle (www.aromatheraoyassociates.com), containing essential oils of myrrh and West Indian bay. Not just for Christmas, this candle will help you to relax all year round – great news if your circuits tend to get a bit fried.
Like the sound of these indulgent treats? We've got plenty of more pampering ideas on our Spa at Home blog. Stress? What stress?