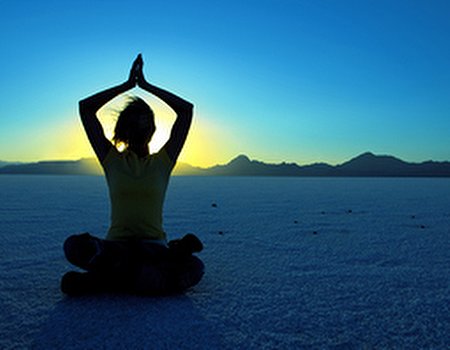 Inspired by our advice on how to create your own spa day at home? Whether you're planning some pampering this weekend or have a yoga session scheduled in after work, you'll need a suitable soundtrack to get you in the mood. At Wahanda, we love the Simply range of CD box sets (available from Amazon.co.uk). Great for setting the scene, these compilations have the added bonus that they won't break the bank - hooray! Here are just some of our favourites...
Simply Yoga
Before you unroll your yoga mat and get ready to focus on your third eye, try popping on one of these de-stressing discs. Featuring music designed to help you improve your concentration, strength, stamina and suppleness, the CDs are a great way to shut out distractions and get you in the zone. Time to practise that downward dog...
Simply Meditation
Want to clear your mind of all that clutter? Meditation is a fantastic way to get rid of stress and unwind after a hard day. If you find it hard to sit still, why not try the Simply Meditation box set – specially compiled to help you find your focus.
Simply Spa
Without the right atmosphere, a home spa day can be pretty disappointing. We never begin a pampering session without lighting some calming candles and putting on our favourite soothing music, so we were pleased to discover the Simply Spa compilation. These CDs are packed full with relaxing tracks – great for listening to whilst you soak in the tub or apply a moisturising mineral mask.
Simply Chill Out
Not got enough time to practise yoga or enjoy a hot bath? Sometimes, even every day chores can be relaxing, if you add a bit of music. Next time you do the cooking or washing up, try listening to the Simply Chill Out box set – a combination of calming beats and soothing classics that will help to melt the stress away. Who said housework had to be horrible?
What music do you listen to when you treat yourself at home? We'd love to know your favourite tracks for accompanying Pilates, yoga and home spa days. Get in touch with us on Twitter to tell us about your top tunes – you never know, you might be able to teach us a thing or two!