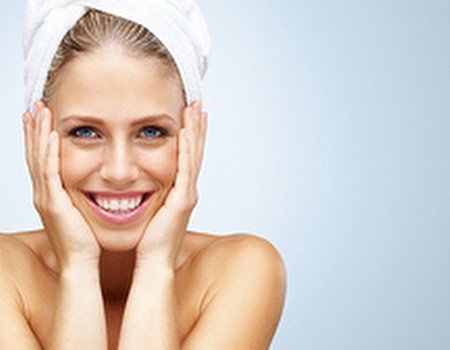 At Wahanda, we love a good spa day – and we don't think the magic should just be reserved for special occasions. Ok, so it might be a bit unrealistic to treat yourself to a spa break every weekend, even with all our fantastic deals – but there's no reason why you can't create your very own spa experience at home. Here are some great ideas to keep you going until your next indulgent weekend away rolls around...
Set the scene
If you're going to pamper yourself at home it's important to create the right atmosphere. Make sure you pop on some relaxing music and light some aromatherapy candles – choose lavender for a soothing effect or citrus oils to invigorate and refresh.
Facial
We reckon it's a good idea to work from top to toe when you're showing your skin some TLC – so a facial is a fantastic place to start. Perfect for rehydrating and rejuvenating, treating yourself to a facial is also a great way to relax. Wahanda loves the Sanctuary's 5 Minute Thermal Detox Mask – it contains myrrh to soothe and calm, and also comes in a handy travel-sized sachet.
Body polish
No spa day would be complete without a beautifying body treatment. From scrubs to lotions and masks, there are plenty of pampering products out there to soften your skin and firm up those flabby bits. The Wahanda girls are currently enthusing over St Ives Apricot Body Scrub, Soap and Glory's The Breakfast Scrub and just about everything from Lush.
Pedicure
Never neglect your nails. The finishing touch to your home spa day, a pedicure will leave your feet looking pretty and feeling perfectly pampered. Start by massaging your feet with an exfoliating foot scrub (we can't get enough of OPI's tropical hand and foot scrub), before filing your nails into shape and painting with your favourite shade of polish.
Mobile spas
Want to relax at home, but think some things are best left to the professionals? Admittedly, giving yourself a back massage is nigh on impossible – so for a truly indulgent session of relaxation, it could be time to call in a mobile therapist. Bringing beauty and wellbeing to your doorstep, mobile spas offer pampering and preening – without the need for you to lift a finger. Perfect...
Enjoyed reading these tips? Keep an eye on our brand new Spa at Home blog for more ideas and inspiration.