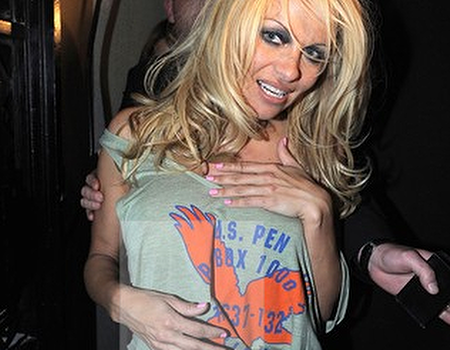 Just returned from my second time at Paris Fashion Week or Pret a Porter as they call it, and I LOVEd it…..
It was all a bit of a whirlwind of fashion parties, personal reunions, meeting icons etc etc but show wise I worked with the CND team who were great and the legend that is Pat Mcgrath which was wonderful.. I gave manicures to one of my icons Pamela Anderson who was super nice and agreed to have a picture with me (although at this point someone had disappeared with my camera so annoyingly I miseed that photo op!) and Stella McCartney. I saw so many people Pam, Beth Ditto, Georgia Jagger, Paul McCartney, Carine Roitfeld (another of my icons ), Rachel Zoe (who looked moody as hell!) Kanye was there again and I saw him in Collette later on, Milla Jovovich, Roberto Cavalli, Mario Testino, Anna Wintour etc etc.
Nail wise we were given free range at Vivienne Westwood Gold Label. As the look was inspired by Pam , I had to choose her signature colour light bubblegum pink for her nails, and other shades of pink and peach for the other girls. The show was in an old bank vault in the Place Vendome which looked like it could have been the set for a great heist movie….. I also spotted my Battersea bad girl Eliza Cummings who was thrilled with her juicy pink nails….