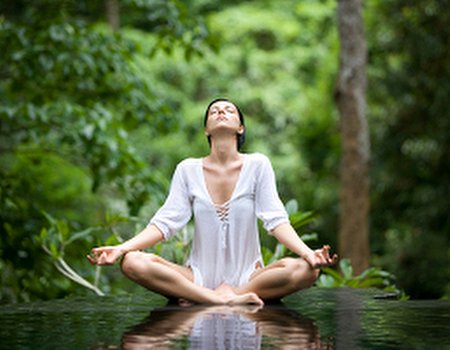 Special Feature - Yoga Nidra with Siri Datta & BenJahmin free download mp3
This weeks podcast is a special feature. Yoga Nidra with Siri Datta & BenJahmin. This was recorded live on the 8th February 2009, at the SKY Kundalini Yoga Teacher Training Level 1, at Ufton Court in the UK, and is a beautiful and lovingly work of art. And true to our tradition on Be Human it has been released RAW and uncut.
If you have experienced Yogi Nidra before, you will love this, and even if you haven't, you are in for a real treat. Yoga Nidra is a form of Yogic Sleep, which is a state of Deep Relaxation on the verge of sleep, with just a little big of awareness. This is a wonderful way to rejuvenate the body and mind and only takes 25 minutes.
If you like this, let us know, or better still, spread the word, email the link, facebook it, twitter it, blog it. Remember it's a free download, but still copyright, so we are giving you full permission to do anything with it, except resell it.
May the depths of Love delight you,
Siri Datta xxx