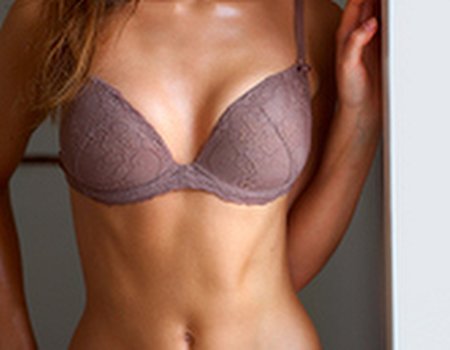 After having had the Jordans and Jodies of the world thrust in our faces over the last decade, it seems the world is growing weary of lingerie cups that runneth over.
Breast enlargement surgery has hovered around the top of the most popular cosmetic procedures list for many years, but The Harley Medical Group has recently reported a "marked rise" in the number of clients opting to have breast reduction surgery.
It appears that women have discovered that bigger and bigger isn't always better, with experts from the group citing wanting to look slimmer and relieving back and neck disorders caused, in part, by overly large breasts as major reasons for the shift in surgical habits.
Research has shown that the average British woman's dress and cup size has been steadily increasing over the years, and Lisa Littlehales, a consultant nurse at Harley Medical, highlighted that changing figures have caused a nationwide rise in suitable candidates for the procedure.
"Oversized and heavy breasts can be a huge disadvantage on women's lives," she explained. "Decreasing breast size helps women to look and feel thinner, and also helps them in their quest to regain form and lose weight."
If you feel your bust is a burden and are considering a breast reduction, take a look at the treatment page here at Wahanda for some more useful info.