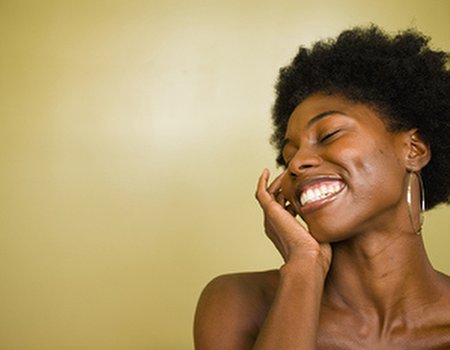 Researchers at the University of Wisconsin have found that freezing frown lines with Botox may make you happier in the long run (and not just because you are pleased with your new, youthfully smooth face).
According to scientists from the US Association for Psychological Science, if a person cannot physically frown, their brain registers less feedback and reduces the intensity of negative feelings. This instantaneous reaction then leaves them believing there is less to be grumpy about and improves their mood. Apparently, smiling really does make it seem as though the whole world is smiling with you!
Utilizing the temporary effects of Botox , researchers asked 40 volunteers who had been given small doses of the toxin in their foreheads to read out a series of statements that were deemed to have angry, happy or sad undertones. When compared to a control group and trial runs carried out before they had the injections, the volunteers who received the treatment took slightly longer to read out the statements with negative connotations. This fractional delay indicated that the brain was taking longer to process the emotions behind the statements as it could not relate to them as effectively.
Professor Arthur Glenburg, who led the study, explained: "Normally, the brain would be sending signals to the periphery to frown, and the extent of the frown would be sent back to the brain. But here, that loop is disrupted, and the intensity of the emotion and of our ability to understand it when embodied in language is disrupted."
Before you begin to blitz lines with the aim of banishing bad moods forever, bear in mind some research filed last month by Barnard College, New York. They found that Botox injected into lines in the lower part of the face can actually prevent you smiling and so can potentially have the opposite effect, lowering your mood. If you decide to plump for Botox, stick to the brow and stay wrinkle and trouble free!