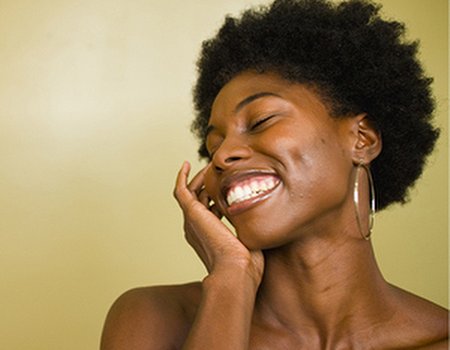 Lotions and potions. Surgery and software. As a nation, we spend millions of pounds each year trying to erase wrinkles from our faces. Laughter lines and crow's feet have long been flagged as enemies in the battle against ageing, but it seems that if you want to recapture a youthful appearance this Yuletide, all you have to do is smile.
According to a study recently published in Psychology and Aging, if you manage to flash a grin in your party pictures, people are likely to underestimate your age by an average of two years.
Researchers recruited 154 adults from various age groups and asked them to guess the age of 171 young, middle-aged, and older men and women based on a series of portrait photographs. The subjects were pictured portraying various facial expressions (including 'angry', 'fearful', 'disgusted', 'happy', 'sad' and 'neutral') in a total of 2,052 photographs. Whereas 'neutral' expressions garnered largely accurate age estimates, the study found that participants were consistently fooled by a 'happy' demeanour, and guessed figures well below the photographed subjects' real ages.
Scientists suggest that pictures of cheerful faces may be misleading because laughing and smiling create temporary creases around the eyes and mouth. In a still picture, it is more difficult to tell the difference between temporary wrinkles and real ones, meaning that many signs of ageing can be masked. In separate studies, smiling has also been shown to make people seem more attractive, which in turn may make them appear younger to observers.
"Although age estimates can often be based on multiple cues, there are many situations in which a picture of a person's face is the only information that is immediately available," explained Manuel C. Voelkle of the Max Planck Institute for Human Development in Berlin, which conducted the study.
"In particular, with the rise of social networks like Facebook, flickr, LinkedIn, and many others, it has become common practice to share pictures, often without additional background information."
So if you're someone who normally fears the online publication of office party snaps, set your mind at ease and save some pennies and blushes this year by simply saying 'cheese'.