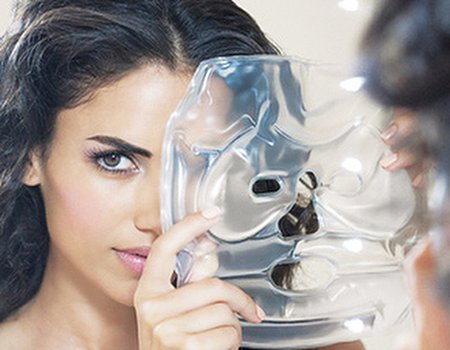 City living can be tough. Between the manic commutes and school runs, meetings and daily domestic hassles, it can sometimes feel as if you are overdosing on urbanity. Taking time out to treat yourself can help keep stress at bay, and you'll be glad to hear you can now add thermal healing to your after-work arsenal.
Previously only available in Mayfair salons, I gave some of the items from Keep Immaculate's Thermal Therapy ™ range a go, to see if their claims of warming relaxation and 'just left the spa' skin were anything more than cold comfort.
The brand
Keep Immaculate was developed by award winning entrepreneur Lydia Montoute. At the heart of the brand's philosophy lies the aim to pare down the typical beauty regime to help women for whom a polished appearance, wellness and convenience are top priorities.
The products
The Thermal Therapy ™ range of products features heat packs containing a super-saturated solution that is activated by clicking a metal disc. Once activated, the gel solution inside the products crystallises, giving off warmth for approximately 20 minutes. To ready the packs for re-use, you simply pop them in the handy drawstring bags provided, boil them in a saucepan for a couple of minutes and then leave them to cool and dry on a countertop.
The three Thermal Therapy ™ starter kits available exclusively at Fenwick's include:
Glamhot Hand Exfoliator™ Starter Kit– containing a self-heating hand-held gel pack fitted with exfoliating material and palm strap, 25ml Olive and Jasmine Oil plus a 25ml bottle of Jasmine Cleansing Wash. When the products are used in combination with the heat pack, imperfections are said to be smoothed, circulation stimulated, rough patches eliminated and skin left nourished. As well having an uplifting scent, the jasmine oil is meant to give a non-greasy radiant sheen to the body, creating soft and sensual skin.
Sauna Radiance Mask™ Starter Kit – containing a self-heating gel pack mask with head strap, 25ml of Clary Sage & Evening Primrose Oil and a 25ml wash with a clean herbaceous scent, designed to promote a clear complexion and youthful looking skin. The warming action is said to open pores, helping to clear toxins, improve product absorption and give all the benefits of a warming facial without any of the mess or hassle.
Grooming Pedicure Feet™ Starter Kit – containing a self-heating gel pack fitted with instep strap, a 25ml bottle of Apricot & Peppermint Oil and a 25ml wash that has a fresh, cool scent. Designed to be a relaxing treatment, the heat is said to help the vitamin A enriched oils penetrate deeper into stressed, dry, or tired soles.
The result
After a busy week, I tried out the Glamhot Hand Exfoliator™ and despite having naturally warm hands most of the time, I found the experience wonderfully refreshing. The mint essence wasn't at all overpowering or clinical as I had first feared and the exfoliating pad was gentle yet effective. My hands really did feel softer, smoother and less tense for a good few days afterwards.
The activation system was easy to use and I was also impressed by the fact that the oils didn't seem to leave any greasy residue on the surface of my skin, suggesting that the heat did indeed help the product absorb much better.
If you want to soothe sore feet, perk up tired skin and bring the warmth of a spa experience into your home, then make your way to Fenwick's to snap up these comforting packages. The Glamhot kit retails at £19.99, and both the Sauna Radiance Mask and Grooming Pedicure will set you back a mere £24.99.
Alternatively, take advantage of Keep Immaculate's (www.keepimmaculate.com) Mother's Day promotion that is running until next Thursday (8th March) by visiting the Brent Cross branch in North London. You'll enjoy 25% off all the products in the range, so you can bag yourself a post-payday pick-me-up as well as treating your mum to some much deserved home pampering.
Searching for more inspiration? Check out the full range of Mother's Day gifts on offer at Wahanda and you'll be sure to find her the perfect present.