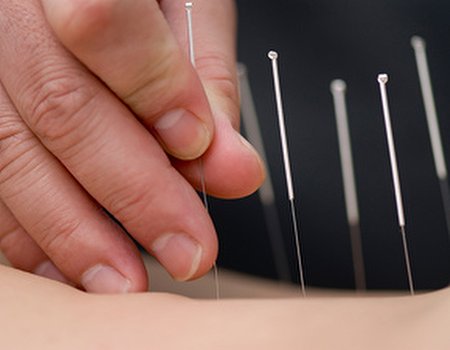 Britain's first specialist paediatric acupuncture clinic will open in London next month.
The London Children's Acupuncture Clinic, based at The Hale Clinic in Park Crescent, is due to open on 10 September and plans to run two sessions per week offering treatments to new borns and children up to the age of 15. Practitioners will aim to provide relief from a large range of childhood ailments, from disrupted sleep and lack of appetite to more long term problems such as asthma, eczema and attention deficit disorder.
The clinic's founders Liz Lee and Emma Rickards-Tilley decided to embark on the project after witnessing an increased interest in acupuncture and observing the effect it had in reducing children's discomfort.
"As Chinese medicine gains greater following in the west there has been growing demand for a specialist children's acupuncture clinic in this country," said Rickards-Tilley.
"We have found that children can respond extremely well and quickly to acupuncture... Once their initial natural anxieties have been overcome, children often find the whole experience enjoyable, and actually look forward to coming for treatment."
Despite acupuncture's surge in popularity, some parents are still unaware that it can be used to treat children or feel unsure of exactly how it could benefit their child. Others remain cautious, questioning the safety of a procedure they associate with needles and the need to remain still for lengthy periods of time.
The first review of paediatric acupuncture safety was published in international journal, Paediatrics, back in December 2011. The study found that acupuncture is perfectly safe for children when performed by a qualified practitioner, and noted that there are several measures in place to make treatment as comfortable as possible for both toddlers and teens:
The needles used during acupuncture treatments are hair-fine, making them virtually painless. They rarely leave a puncture mark and are only inserted superficially into the skin.
During treatments for children under the age of 8, the needles only remain in the body for a few seconds. They are simply tapped in to a shallow depth and immediately taken out, meaning that children only need to sit still for very short periods of time during each session.
Children over age 8 can sit for longer (10 minutes or more), but again, the needles used are smaller and inserted superficially.
Both Lee and Rickards-Tilley hold degrees in acupuncture practice as well as specialist diplomas in paediatric acupuncture. They are also experienced parents – Emma has four children and Elizabeth has three, plus three grandchildren - and wanted to provide help for families who struggle because of their child's persistent health problems.
"Some conditions can linger for months or years," explained Lee. "Insomnia, for example, which can be so debilitating for parents when it goes on and on... [causes] so much stress in a family. Children readily respond to treatment and even if a condition seems hopeless, conditions which would otherwise have stayed with them for the rest of their lives can be greatly improved or even eliminated [with acupuncture]."
To find out more about acupuncture and to view the latest deals in your area, visit our dedicated acupuncture treatment page. You can also ask experienced practitioners any questions you may have about treatable conditions or what is involved in a typical session.