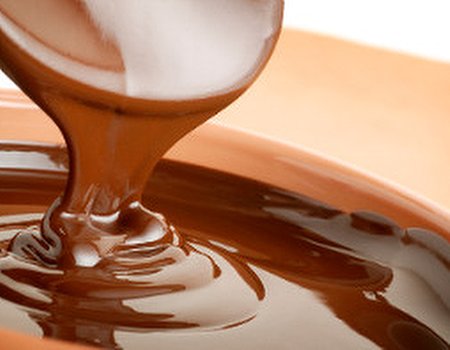 Chocoholics: rejoice!
October 11th marks the start of Chocolate Week in the UK and what better way to indulge in the festivities (without having to face the diet-breaking guilt) than to try out some delicious chocolate themed spa treatments.
Here is a rundown of the best decadent delights available on Wahanda that will satisfy your cravings as well as beautify your body:
SPC White chocolate body wrap
A scrumptious chocolate scent throughout and plump, moisturised skin afterwards; what more could you want from a nourishing pampering treat? For 1 hour, 25 minutes of bliss, head to Spa SPC at Stoke Park, Buckinghamshire.
As well as a vitamin and antioxidant-rich cocoa facial, this treatment includes a hydrating chocolate mousse masque, a warming foot wrap, a relaxing head massage and a full body massage with warm cocoa butter. When your 55 minutes of serenity are up, sit back and chill out with a cup of hot chocolate, courtesy of Savana Urban Spa, Notting Hill.
Take care of your tootsies with a creamy cocoa mask and if you're feeling naughty, treat your tum with a selection of luxury chocolates and a chocolate drink. A glass of champagne is also provided to help take the weight off your shoulders as well as your feet. To take advantage of this service, simply skip to The Parlour Day Spa in Shoreditch.
Eliminate the pain from this beauty bane by combining it with chocolate! Hot chocolate waxing involves the use of gentle on the skin, low temperature wax that looks and smells just like chocolate. If its aroma wasn't enough to sell it to you, the product used is super efficient (removing hairs as short as 1mm long) and is said to be much less painful that traditional paraffin wax. Form a queue ladies, we're off to The Sun Room in Soho to experience this one for ourselves pronto.
Chocolate Brazilian Blow Dry
Stunningly straight hair and an irresistible scent collide to create the chocolate Brazilian Blow Dry. The cocoa-rich keratin solution used during this heat treatment gives this particular hairdressing wonder its chocolaty edge and leaves your hair with an intense shine. To choc up your locks, visit Eleven Hair, Mayfair.
Fed up with the stale biscuit smell from store bought fake tans? Walk tall in a subtle chocolate haze with a dreamy XEN-TAN spray tan that will also give you an enviable and almost guaranteed streak-free glow. Stay beautifully bronzed throughout winter by booking in at Heaven at Number 7 Beauty Boutique in Surrey.