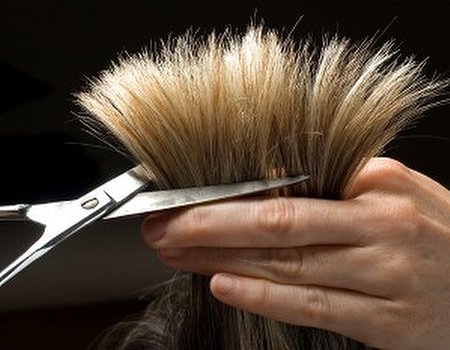 The 'Rachel', the 'Meg', the 'Pob'- over the past few decades, the biggest hair trends have been tied to the names of the stars who sported them first. However, as this year comes to a close, a new breed of chic crop is making its way to the fore. Recently spotted on celebrities, but more commonly seen perched atop those with less financial clout, the 'recessionista' is the latest style causing a stir.
Essentially, the craze involves stepping out with sunkissed, honey-blonde ends and exposed, dark coloured roots...several inches of them. Designed to look as if you haven't had the time or the money to hand to be able to address the situation with a much needed touch up, for once, the 'grown out' look is most definitely 'in'.
"Roots are trendy because of the recession," affirmed Alex Brownsell, avant-garde colourist at Bleach in Dalston (the recently launched, left-field salon branch of cult nail destination, Wah Nails). "Sounds naff, doesn't it?" she added, talking to The Telegraph, "But it's true - which means bad news for traditional hairdressers." Not that Brownsell minds; the style has proved to be so popular, that Bleach's books are heaving with cool customers who have booked in specifically to have their ends lightened by her creative team.
Like the chipped varnish manicure, the recessionista represents a (not-so-bargain) barnet whose faux-untidy appearance has to be cleverly crafted. Whether you add a glossy tint to help blend your authentic roots into bleached ends or purposefully turn to peroxide, you must make sure that your 'unkempt' mane is sleek and conditioned.
Have you embraced dark roots and bright ends or are you dye-ing to try it out? Let us know what you think about graduated locks by tweeting @Wahanda.